Glasgow v Edinburgh: Rivals gear up for 1872 Cup challenge

By Tom English
BBC Scotland
Last updated on .From the section Rugby Union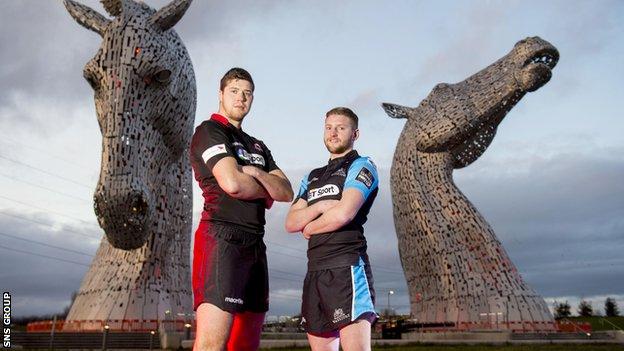 Guinness Pro 12: Glasgow Warriors v Edinburgh
Venue:
Scotstoun Stadium
Date:
Saturday, 27 December
Kick-off:
14:40 GMT
Coverage:
BBC Radio Scotland & BBC Sport website
Logic can be over-rated when it comes to local rivalry. The old cliché of the formbook going out the window might be tired, but it's so often true and never more true than when considering the goings-on between Glasgow and Edinburgh these past three seasons.
In that time they have lived - and continue to live - at opposite ends of the Pro 12; Glasgow up at the top with the European Cup winners from Ireland and the best of the Welsh while Edinburgh have lolled about at the bottom with the fodder from Italy and the also-rans from elsewhere.
Three seasons ago, when the regular league campaign ended, 33 points separated Glasgow, in fourth, and Edinburgh in 11th and yet in their 1872 Cup head-to-heads one match was drawn and in the other there was just five points in it.
Two seasons ago the league table was even more stark, Glasgow finishing third and Edinburgh 10th and a points gulf of 40 dividing the pair of them. And, still, their games against each other were proper contests, a four-pointer and a nine-pointer.
Last season the pattern continued. Glasgow finished second and Edinburgh limped home in eighth, 41 points behind Gregor Townsend's team in the table. Edinburgh toiled throughout the season, shipping one bad beating after another but the 1872 fixtures remained a ferocious and at times madcap battleground. The first one ended 20-16 and the second 37-34.
Of course, what needs to be said is that of the six meetings, Glasgow have won five with the other ending in a draw. They might have been pushed to the wire but usually their class tells in the end.
And there's no doubting their class. You could mount a pretty convincing case for Glasgow being the best side in this competition at the moment and Scotstoun being the greatest fortress. They have won 13 in a row in their own ground in the Pro 12, a run that includes two victories over Munster and one apiece against Leinster, Ulster and the Ospreys - the sides that make up the rest of the big five in this league.
Glasgow have what a lot of sides don't have. They have options in their squad, all sorts of different players who are capable of doing all sorts of different things. Different types of nines and tens, different types of second-rows and back-rows.
Routinely they have a bench that makes a difference, sometimes a match-winning difference. They have players who are interchangeable.
Townsend could field two sides in the Pro 12 and the pair of them would hold their own.
They are better than Edinburgh in almost every position. All their key men are fit. Their home support is terrific. They have shown a doggedness in adversity that is hugely impressive and they have, in Jonny Gray, one of the finest young players on the planet, a kid who can do just about everything.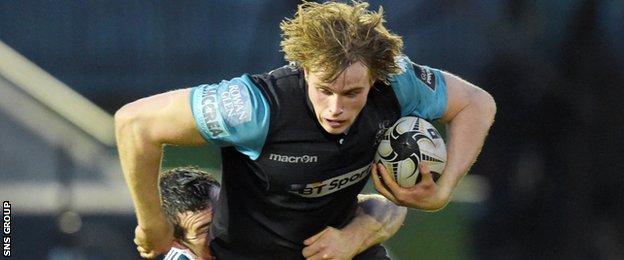 Maybe progress in Europe is beyond them this season - maybe - but on the home front they are building on what they achieved last season. Every time you go to Scotstoun you sense positivity and fun. There is an air about the place that smacks of a club on the march. That's been the case for a while.
One day Scotstoun will be breached by a visiting side but with a record of seven defeats in their last eight away matches in the Pro 12, can we really say that Edinburgh are that side?
Of course their own confidence will be reasonably high having won four out of four in the Challenge Cup, a run of victories they added to last Friday with a 48-point demolition of a Treviso side that had turned up at Murrayfield in body if not in mind.
Alan Solomons is beginning to get some players back now after an horrendous sequence of injuries that contributed, in part, to their poor form in the Pro 12. You will remember how desperate they were this time last year.
Solomons stressed again and again that the reasons for their failings was because very few of his players had a proper pre-season.
The South African said the results would be different in 12 months. But they're pretty much the same. After 10 games of last season, Edinburgh had five wins. After 10 games of this season, they have four. Last season they had scored 186 points including 17 tries. This time it's 178 points and 18 tries.
They finished 8th then and they're still 8th now, but these injuries cannot be downplayed. They've had a big impact, no question.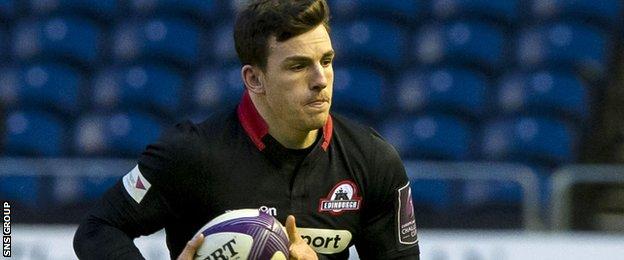 Matt Scott, who makes such a difference to the Edinburgh midfield, has only played twice. Grant Gilchrist has started two and has appeared as a substitute in another. That's the man who was supposed to captain Scotland in the autumn Tests. Dave Denton has only made four appearances in the Pro 12. Phil Burleigh, the Kiwi with a big reputation from Super 15 rugby, has been stop-start since arriving in Edinburgh.
All of this has added to Solomons' difficulties, but it doesn't explain everything. Edinburgh's style of rugby is hard to love. It's grinding and, against the best teams, it's not the hardest to defend against. It's all a bit predictable.
They try to out-battle a side and when the opposition refuses to be out-battled then, too often, Edinburgh don't have anywhere else to go. The game plan looks rigid when a bit of freedom might be called for.
Despite the chasm that exists between these sides in terms of quality, the 1872 is a strange beast. Sometimes brilliant players can get out-played by more determined ones. Sometimes a fine game plan can be ripped apart by an opposition who just wants it more.
Rugby can, at times, have a cosmic complexity but there are days when nothing can be more simple - when hunger and will to win narrows the quality gap and it all comes down to who has the nerve.
In talking to his team, Solomons will surely play the 'Wimbledon' card - nobody likes us, but we don't care. He could point to Glasgow's lofty position in the table and their big crowds and their big-name players and the bookmakers odds that has them as favourites. He could point to their record at Scotstoun and how sickened they would be to lose it to their closest rivals. Mind games.
Edinburgh will be up for this, no question. Commonsense says Glasgow will win, but recent history tells us that they will have to battle like demons in the process.