Glasgow and Edinburgh coaches look for 1872 improvements
Last updated on .From the section Rugby Union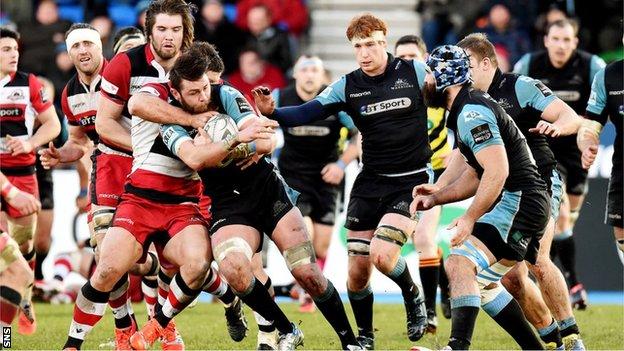 Glasgow Warriors head coach Gregor Townsend and his Edinburgh counterpart Alan Solomons want to see fewer errors when the teams meet in the return leg of the 1872 Cup on 2 January.
to briefly move top of the Pro 12 table, but the match was often scrappy.
"There were too many handling errors and we have to be better next week," Townsend told BBC Scotland.
And Solomons feels his players must "turn over a lot less ball".
The South African claimed the surrendering of possession was one of two key areas in which his team will need to improve if they are to recover from the 10-point deficit against the trophy holders.
"We turned over too much ball, particularly at the breakdown - that has to be a massive focus when we review the game," said Solomons.
"The difference between the sides was minimal.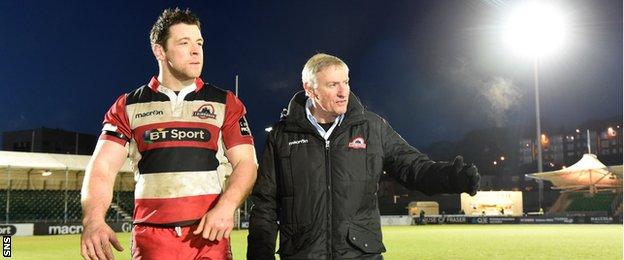 "We slipped a tackle so their try really came from nowhere and one of their penalties came when we missed touch.
"They were in control of field position due to the fact we turned over too much ball. The consequence was we played too much rugby deep in our own half.
"Ten points in a derby is a reasonable number of points but it's not unassailable."
That Glasgow try was scored in the first half by Josh Strauss and Duncan Weir's conversion and three penalties completed the Warriors' scoring in front of a capacity 6,945 Scotstoun crowd.
"These are interesting games; you never know how they will take shape, with the emotion involved," said Townsend.
"Edinburgh were strong in defence and strong around the ruck area and slowed down our ball, which was the key thing.
"But we played pretty well and got ahead at half-time. Unfortunately we didn't kick on in the second half, again largely down to the way they were defending."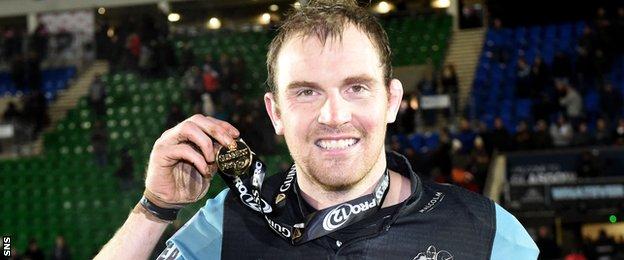 The Warriors head coach had hoped to punish Edinburgh with incisive attacks when the visitors tired.
But he was left frustrated when a try by Niko Matawalu was ruled out for a forward pass in the build-up between the Fijian and DTH van der Merwe.
"We have the referral to the video for a reason," he said. "If you are not sure, you have to go to the screen. That's why we brought the TMO in.
"Officials make bad calls, just like I make bad calls as a coach, but you have technology here to help you out.
"We're disappointed because every time I've looked at it it's looked like a try. The hands go back.
"For officials to make that call when they are not even in line with the play is disappointing."
Lock Al Kellock, returning from injury, was named man of the match in his 147th appearance for Glasgow.
"He's been excellent off the field. He knows this fixture better than anyone," said his coach.
"He was a real calming influence during the game. Edinburgh have got an excellent line-out and I felt we did fairly well in that area today.
"He put his body about. I thought his tackling was really good."