Six Nations: Fans stories needed for BBC documentary
Last updated on .From the section Rugby Union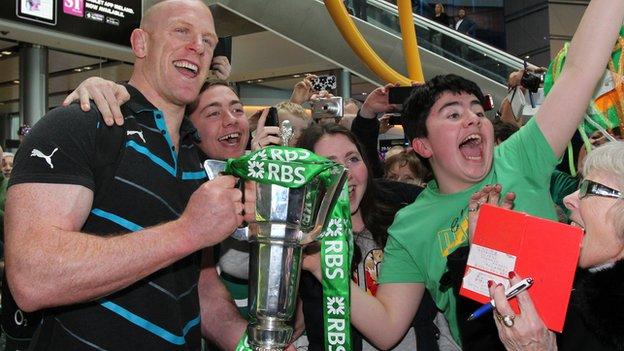 BBC Sport are making a new documentary celebrating the drama and passion of the Six Nations.
We will be looking back at some of the greatest games, the anthems, the stadiums, the best players and tries.
We will also be featuring the fans that bring this tournament to life. And that is where we need your help.
We would like you to share any Six Nations stories, pictures or video footage you might have.
No matter how funny or random you think your story is we would like to hear about it. Long-lasting friendships you have made, romances, experiences, oddities - we want you to share them with us.
Please email your stories to 6nationsstories@bbc.co.uk by Friday 30 January.