Six Nations 2015: Wales women's Triple Crown bid echoes past glories

By Gareth Roberts
BBC Wales Sport
Last updated on .From the section Welsh Rugby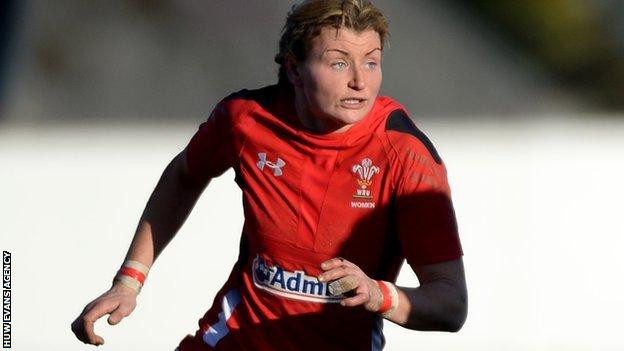 Six Nations 2015: Wales women v Ireland women
Venue:
St Helen's, Swansea Date: 15 March, 2015 Kick-off: 12:00 GMT
Coverage:
Report on the BBC Sport website plus highlights on the Scrum from from 18:05 GMT and later on the BBC Sport website
St Helen's in Swansea on Sunday is the place to be for a taste of rugby from days before professionalism took a hold as Wales women seek a Triple Crown.
As the Wales men used to be pre-August, 1995, Wales women are amateur players, juggling their rugby with jobs as diverse as teaching to policing.
Sunday's venue in Wales' second city regularly saw men's Tests in their amateur era, sharing the games with the venue that is today's Millennium Stadium in Cardiff.
Wales women's squad would have little in common with the Welshmen who beat Scotland 15-3 in the 1954 Five Nations - the last senior tournament game to be held in Swansea.
But one aspect unites those generations: Wales women's amateur status has allowed some of them to excel at other sports while pursuing success with the oval ball.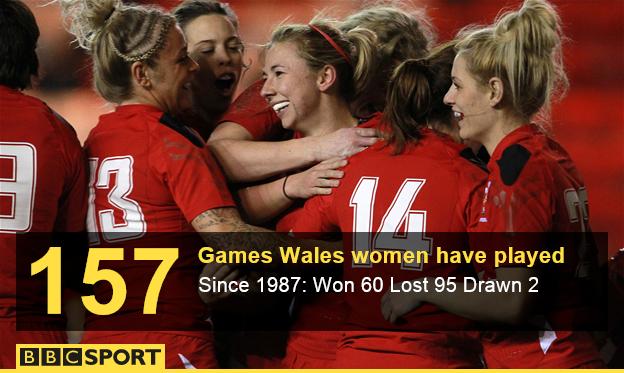 Back-rower Rachel Taylor is captain of a squad that includes a rower who once had realistic Olympic ambitions in lock Rebecca Rowe, and a former Wales international weightlifter in prop Amy Evans.
Wing Ken Jones, one of the most celebrated players in Welsh history, was a predecessor to such sporting versatility, having won Olympic sprint relay silver in 1948 for Great Britain.
Rugby union was fitted in around working lives when Jones was winning his 44 caps and led Wales in that 1954 game at St Helen's.
And the same goes for today's women, who hope to secure their first Triple Crown since 2009.
Catrin Edwards, 34, and capped 62 times, will go back to her job as a high school teacher on Monday.
Back-rower Sian Williams is a police officer in the Royal Air Force while prop Caryl Thomas will swap grafting on the field for working as a Bath rugby club community foundation and inclusion coach.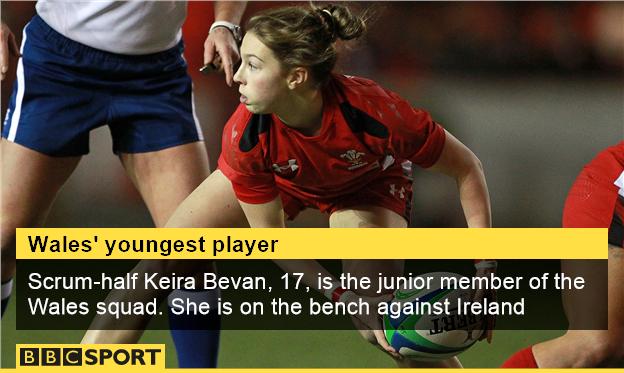 Wales women beat their English counterparts for only the second time to kick off this year's title challenge.
The visitors to Swansea that day had been weakened by the Rugby Football Union's decision to professionalise leading players for Sevens with their eyes on its Olympic introduction at the 2016 Rio de Janeiro Games.
A 39-3 win against Scotland women followed, then a 28-7 defeat by France women in front of more than 10,000 fans at Montauban and with more than 800,000 watching on host nation television.
The move to pay leading women players in England and growing public interest in France has left Wales women hoping the game here can begin to take such strides.
Centre Gemma Rowland, 26, who has won her first three caps in this tournament, says Wales women have already helped increase interest.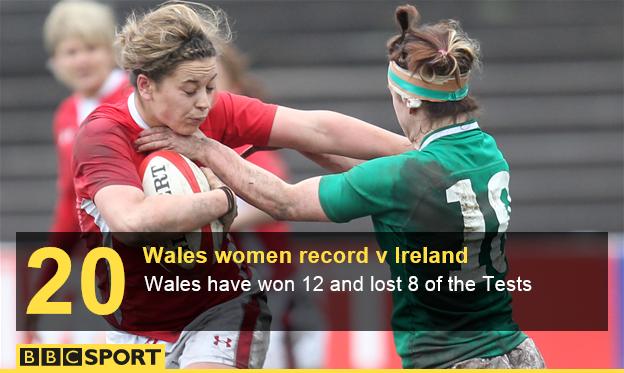 "On the back of the first win of the campaign against England we've seen an amazing rise, not only in our support, but in the amount of girls that are taking up interest in rugby within Wales," said Rowland.
"It gives us even more passion to know that by going out there and doing a good job on the pitch we're inspiring girls from across the country to take up a sport that we've grown to love through our childhoods."
Rowland says changing some parents' attitudes would help participation even more.
"I think the older generation of parents remember when females just played netball or did cheerleading or sports with less risk of getting bumps and bruises and black eyes," she added.
"That's maybe where girls start being pushed in a slightly less physical direction.
"I was very lucky to have very supportive parents who were happy for me to participate in any sport that made me happy and not sat at home watching TV.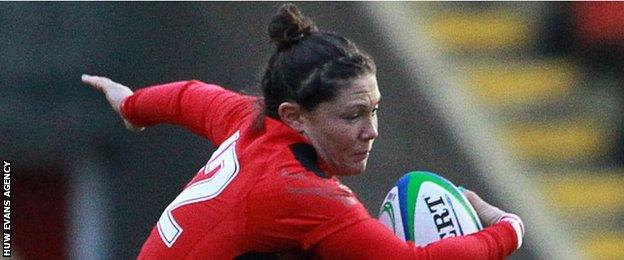 Wales flanker Sian Williams was impressed by what she saw that night in France and hopes one day she and her team-mates will be able to play in front of similar audiences.
"I'd never played France in France before and it's massive," said Williams.
"If we can get crowds like that for every single game, women's rugby's going to be huge."
TEAMS
Wales women: Dyddgu Hywel (Pontyclun/Scarlets); Elen Evans (Waterloo/Scarlets), Adi Taviner (Skewen/Ospreys), Gemma Rowland (Wasps/Dragons), Laurie Harries (Llandaff North/Blues); Elinor Snowsill (Dragons), Amy Day (Llandaff North/Dragons); Jenny Davies (Caernarfon/Blues), Carys Phillips (Bath Ladies/Scarlets), Catrin Edwards (Llandaff North/Scarlets), Jenny Hawkins (Llandaff North/Blues), Rachel Taylor (Bristol Ladies/Dragons, capt), Sian Williams (Worcester/Dragons), Sioned Harries (Whitland/Scarlets), Shona Powell Hughes (Skewen/Ospreys).
Replacements: Amy Lawrence (Skewen/Ospreys), Caryl Thomas (Bath Ladies/Scarlets), Amy Evans (Skewen/Ospreys), Rebecca Rowe (London Welsh/Dragons), Melissa Clay (Pencoed/Ospreys), Keira Bevan (Skewen/Ospreys), Kerin Lake (Skewen/Ospreys), Hannah Jones (Penybanc/Scarlets).
Ireland women: Niamh Briggs, Hannah Tyrrell, Jenny Murphy, Jackie Shiels, Alison Miller; Nora Stapleton, Larissa Muldoon; Ruth O'Reilly, Gillian Bourke, Ailis Egan, Sophie Spence, Marie Louise Reilly, Paula Fitzpatrick, Claire Molloy, Heather O'Brien.
Replacements: Sarah Mimnagh, Fiona Hayes, Fiona O'Brien, Orla Fitzsimons, Katie Norris, Tania Rosser, Sene Naoupu, Aoife Doyle.