Fiona Pocock: England star on her four-year battle to save career
By Steve Canavan
BBC Sport
Last updated on .From the section English Rugby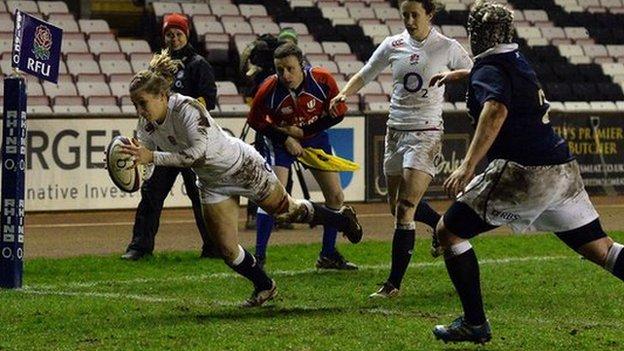 Fiona Pocock has described pulling on an England jersey again as a moment she feared might never happen.
Pocock missed two seasons after fracturing her knee at the 2010 World Cup, and ruptured her anterior cruciate ligament on her England return in 2013.
"I felt my career could have been over, so it's a dream to be back," she said.
Anyone watching Pocock's accomplished display in England's win on Friday can be forgiven for having no idea about the gruelling battle she has endured.
The Richmond player has fought back from two career-threatening injuries - the first of which left her bedridden at her parents' house for three months - and she admitted to having "nerves and doubts" before her first England start since the 2010 World Cup semi-final against Australia.
"Running on to the pitch was incredible, a moment I have been thinking about for the last two years," said Pocock, who is from Hampshire.
"I was very emotional but I had to hold it in because I was playing an international rugby match and I had a job to do.
"But afterwards it all came out - the sheer relief, the happiness ... it was worth the wait."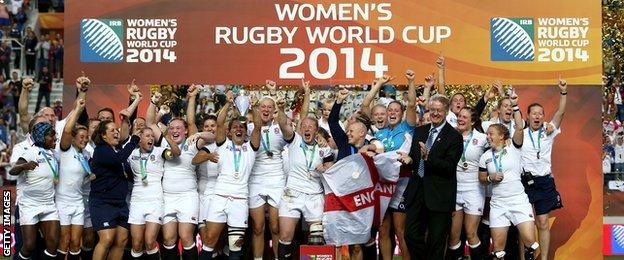 Pocock has praised the RFU for going "above and beyond what they had to" in the help she has received during her time out.
But the self-employed personal trainer has had to do all the hard work by herself, spending every day for the last four years in the gym.
"I hate the sight of the place now, and there were moments when I wondered if I could do it," she said. "But I did - and it is something I have to continue doing daily for the rest of my playing career to make sure my knee stays strong."
After next week's final Six Nations match against France - at Twickenham, after the men's game - Pocock has a summer tour to Canada to train for and the beginning of preparations for the Rugby Sevens at next year's Rio Olympics, an event she "desperately hopes" to be selected for.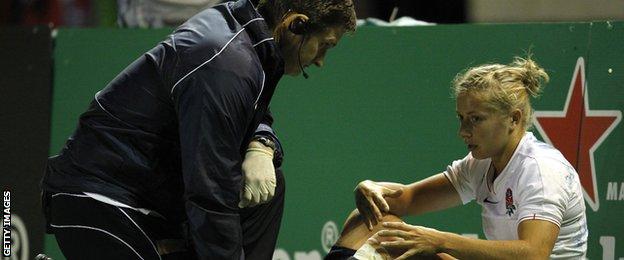 "I think there will always be a doubt at the back of my mind before every game, a 'will it happen again?' thought," she added.
"But I am so proud of myself for getting to this point. I could have given up.
"I had to watch when the women's team won the World Cup in 2014 and the selfish part of me thought 'I should have been involved in that'.
"I take nothing for granted now. I enjoy every second I am in the England camp and I am so grateful to be back."