Women's Six Nations 2015: Wales rue missed chances
Last updated on .From the section Welsh Rugby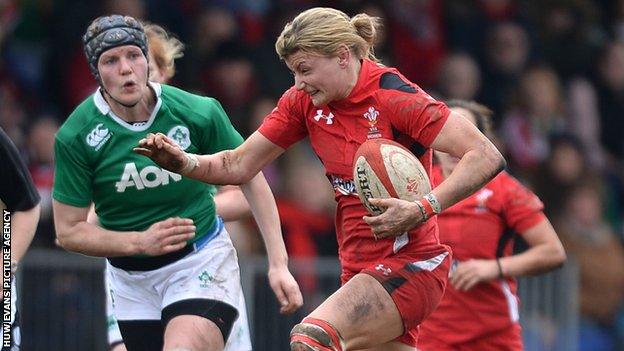 Wales women's captain Rachel Taylor rued her side's inability to take their chances in their 20-0 Six Nations defeat by Ireland.
The hosts' Triple Crown hopes were dashed in a compelling encounter at St Helen's as Ireland set up a potential Six Nations title win.
Lock Taylor was "really disappointed" as her 50th cap ended in a loss.
"Maybe there were few decisions in the first half when we were in the 22 we should have capitalised on," she said.
"And we'll probably look back and realise that is when we could have got on the board."
Ireland flanker Paula Fitzpatrick and wing Alison Miller scored tries while captain and full-back Niamh Briggs kicked the rest of their points.
"Ireland defended very well," said Taylor. "Our go-forward was very good. When we kept ball in hand it was safe.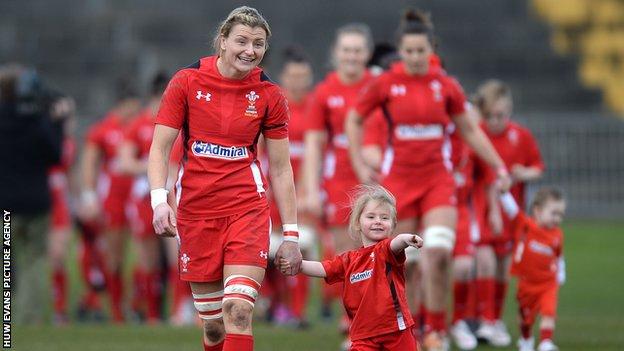 "It was just that killer phase, really, that when it was on to go, maybe it didn't go soon enough or there was a handling error or something like that.
"And that's really where it killed us."
Wales coach Rhys Edwards echoed Taylor's thoughts and said his side's skills let them down.
"At times we weren't clinical enough and the simplest of skills in contact and even handling was poor as well at times at key moments," said Edwards.
"But we challenged the girls to win the game and I thought defensively when we were organised, we were very effective and we did get go-forward as well."
Wales women go to Italy next weekend hoping to overcome hosts who shocked France 17-12 on Saturday.
"Italy are going to go into that bouyant and confident and obviously we're going to come off the back of a loss," Taylor added.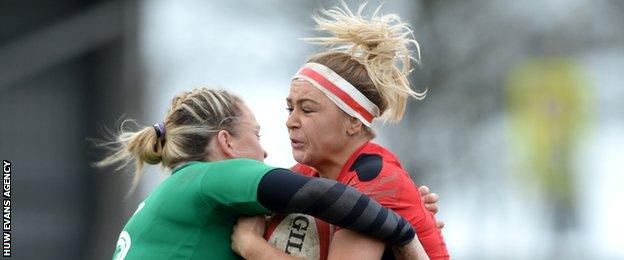 "They're going to be looking to target us. It's at home for them as well.
"But as far as we're concerned we have to win that game. There is no other option for us."
Bangor-born Taylor, who made her international debut against Canada in 2007, was proud of her 50th Test appearance, saying:
"I've walked out here in front of my friends and family," she said."You can't do it without the support of the people around you.
"And the girls have been amazing this season and kept me going as much as I needed them to.
"But I'm really disappointed I didn't get the result for them."
Edwards paid tribute to Taylor and was disappointed for her that Wales were unable to win to mark the landmark.
"She is the epitome of what playing for your country is and without singling one player out I'm probably more disappointed for her," said Edwards.
"Because her work-rate and her performance, again, just shows the commitment she's got for it.
"Everyone else needs to learn from that and react to it on the field as well.
"And if we had 15 of Rachel Taylors then we'd probably be world champions.
"It's great she's got 50 caps and let's hope we can get many more out of her as well."