Non Evans: It's just rugby now, not women's rugby

By Non Evans
Former Wales full-back
Last updated on .From the section Welsh Rugby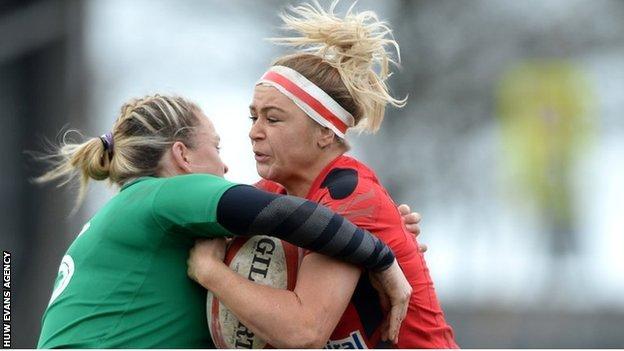 RBS Six Nations 2015: Italy women v Wales women
Venue:
Stadio Plebiscito, Padua
Date:
Saturday, 21 March
Kick-off:
17:30 GMT
Coverage:
Match report on the BBC Sport website. Highlights on Sunday's Scrum V from 19:00 GMT on Sunday, 22 March.
Wales women lost their bid to win the Triple Crown against Ireland on Sunday. They face a trip to Italy to complete their tournament, one that has shown why the women's game deserves to be referred to in equal terms with the men's version.
Yes Wales lost their chance of a Triple Crown and Ireland were the better side, but the two teams produced an absolutely superb game of rugby at St Helen's.
I'm just so proud of the way women's rugby has developed.
A report after the first game I played, in 1996, compared it to boys' under-15 standard.
But somebody said to me on Sunday they started by watching a game of women's rugby and by the end of the game they were watching a game of rugby and that makes me proud.
It really was a great game of rugby. I don't think Ireland made a mistake, especially defensively.
And Wales didn't make that many mistakes, it's just that Ireland were better on the day.
After that game I'd tell people who haven't taken an interest in women's rugby - or don't want to - just give it a chance and come to watch a game.
Years ago I was obsessed with men's rugby. I used to watch every single game of Pro12 or whatever.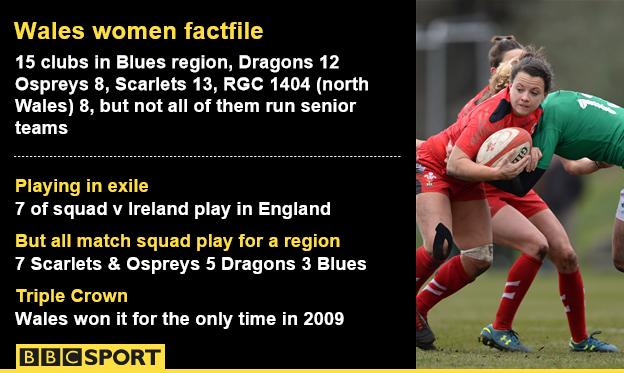 Now I only watch the internationals because there's so much kicking and there's no flair elsewhere in the men's game.
And I think women's rugby now is like men's rugby was just before it turned professional.
Women's teams run the ball a lot more and don't kick as much as the men and it's a much more exciting game to watch.
Wales women weren't hitting any lines and that is something they need to address, but that Irish defence was also pretty special.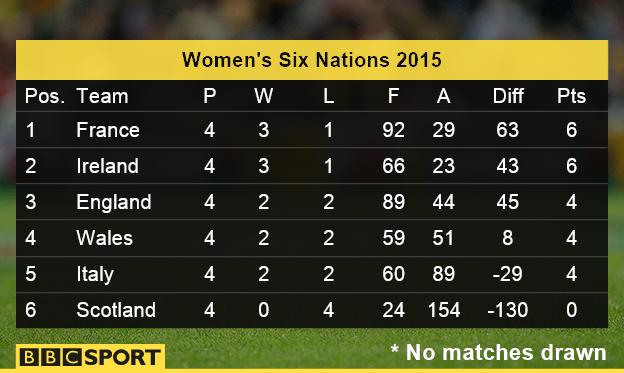 'Big hits something to behold'
The other difference was Ireland, like England, were bigger than Wales.
But defensively, the hits and physicality was something to behold.
And these girls are amateur players. Elen Evans - the Wales wing - had to drive home to Dolgellau to go to work in the morning and that's really, really tough.
Niamh Briggs, the captain and full-back for Ireland, was absolutely brilliant as was flanker Claire Molloy - she jackalled everything.
Even when Wales made breaks she was always there pinching the ball.
Briggs's kicking was also a strong point for Ireland. She was always going to make best use of the wind blowing at Ireland's backs in the second half.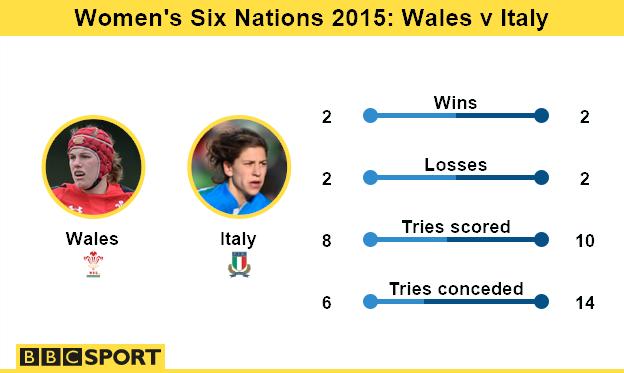 And after the last try by Alison Miller, Briggs converted from the touchline - that was like a kick in a men's game.
It's not women's rugby anymore, it's sport. You don't say "women's tennis and men's tennis". It's just tennis and the same with rugby now and it makes me proud.
The only thing that disappoints me about the game at the moment is you get female referees who are not necessarily the best officials available.
Why does it have to be a woman?
Let's develop women referees, but let's do it in club games and give us Nigel Owens or another really good referee because some of the decisions in the Wales v Ireland women's game were poor.
Elsewhere, Italy pulled off the shock of the tournament by beating France 17-12 on Saturday, but France's women are like the French men - they don't travel well.
And Italy spoil everything so if Wales win out there on 21 March, it will have been a good tournament for them.
The club rugby question
Looking to the future, women's club rugby in Wales needs to be addressed.
They've got regional rugby, but there are too many clubs opening which means the talent gets diluted.
There should be fewer clubs. When I played there were eight clubs, but now there are clubs opening all over the place.
Just bring all the players together or just play regional rugby. They can play against each other or start playing against the Irish regions or English regions.
I played in England for nine seasons for Clifton in Bristol because if I played for a Welsh club I'd score nine tries - that did nothing for me or for the team.
A lot of the current Wales squad have followed that route and play in England.
Non Evans was talking to BBC Wales Sport's Gareth Roberts