Six Nations: Scotland need to frustrate Ireland at Murrayfield

By Mike Blair
Former Scotland scrum-half
Last updated on .From the section Rugby Union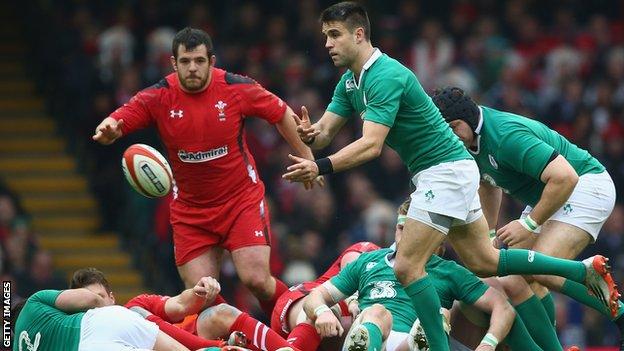 Scotland's final Six Nations opponents Ireland are a team who seem to mix their tactics considerably, depending on who they are playing.
Against Wales in last week's 23-16 defeat, they looked to have identified a weakness between the ruck and the player defending the first receiver, the link zone. It's called the link zone as often it is the pivot between the last forward defending around the ruck and the first back.
They challenged this area in phase play with simple inside balls but had some clever set plays - the hallmark of head coach Joe Schmidt - up their sleeves too.
They also didn't kick competitively as often, or as effectively, as against England the week before - probably due to the strength of the Welsh back three's aerial game - preferring to look for grass and potential lineout opportunities. They are unlikely to tactically play Scotland in the same way.
Ireland will have done their homework on Scotland and will look to play with width during phase play to try to tire the Scottish forwards.
This will come naturally to the two things that have been at the core of the Irish successes and where Ireland will attempt to pressurise Scotland - the driving maul and their competitive kicking game.
If Scotland can deal with these two aspects of the Irish game, as Wales generally did, then they will go a long way to winning the game.
Sean O'Brien and Rory Best are the main jackal threats so they need to be effectively dealt with and they will look to choke tackle a bit more in this game. Ireland possibly feared the English scrum therefore didn't employ this tackle technique but it has previously been a real strength of the side.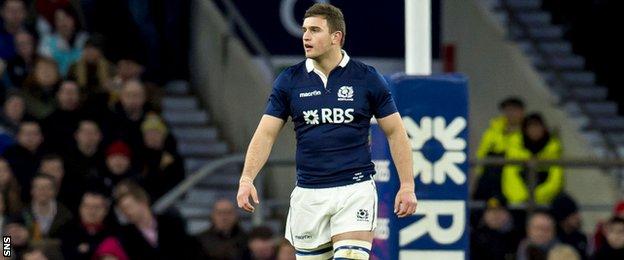 Scotland's selection edges towards the realisation that they need some more ball carriers. Win the gain line in the early phases and the game becomes a lot easier. If Dave Denton and Adam Ashe can give the backs front-foot ball then it should be a great game.
It would be good to see Tommy Seymour get his hands on the ball a lot more, in counter-attack and off Greig Laidlaw and Finn Russell's shoulder, as he is a terrific broken-field runner. Scotland need to get their best attacking threats on the ball as much as possible. They need to put their hands up and help get the Scottish crowd on their feet.
Stuart Hogg needs to be used more within Scotland's exit strategy. He has an enormous boot and can relieve pressure with it. Scotland's competitive kicking and chase haven't been accurate enough. It's better giving Ireland the ball 30 metres further back if Scotland have a low percentage chance of winning back the ball from their competitive kicks.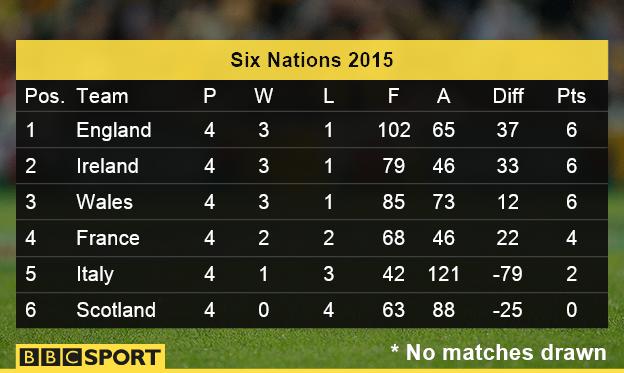 A look through the Irish team reveals few weaknesses but the organised Welsh defence made Ireland look a little devoid of ideas. Scotland need to avoid the system errors of last week in the defeat by England and frustrate their opposition.
Ireland will be big favourites for this game but Scotland have got something to prove to the home crowd.
I'd like to give a shout out to Geoff Cross who is raising money for charity by shaving off his ludicrous beard.