Gavin Cattle: Cornish Pirates scrum-half to play next season
Last updated on .From the section Rugby Union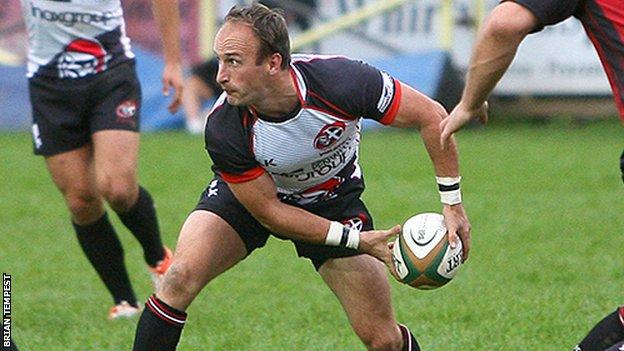 Cornish Pirates player-coach Gavin Cattle says he will be registered as a player again next season.
The 35-year-old scrum-half and has made just three replacement appearances this season.
"I'm still going to be registered as a player next season as well," he said.
"But I've said many times that I'm here to develop the young lads and for me that's the priority, that's the way forward for the Pirates."
Cattle first joined the club in 2007 and rejoined the Pirates from Llanelli in 2009.
He has not played since being a replacement against Cross Keys in the British and Irish Cup in November.
"If I am needed due to injury or if there's a lack of experience then I'll be used, but that's more of a last resort I think," he told BBC Radio Cornwall.
"The boys would argue that I'm strictly a coach, but I do see myself as emergency cover. I could certainly do a job for a good half-hour without a shadow of a doubt. Beyond that, people might ask some questions."