Geoff Cross: London Irish and Scotland prop shaves off beard
Last updated on .From the section Rugby Union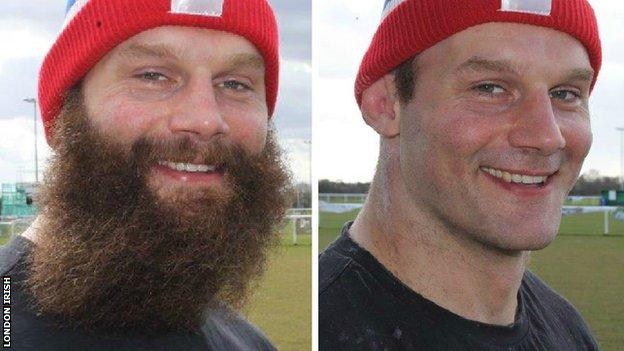 It is one of the most recognisable beards in world rugby, but for London Irish prop Geoff Cross it was very much a case of hair today, gone tomorrow.
The Scotland international had been growing his beard to raise money for the Wooden Spoon charity.
Cross, 32, grew the beard for more than a year and, having reached his £10,000 target thanks to donations from far and wide, he decided the time was right to remove it.
"This beard is really important to me because it is a way I can show support for a good friend of mine and also a good cause," Cross told BBC Radio Berkshire.
The money, which included a donation from Harry Potter author JK Rowling, will go to Wooden Spoon, a charity dedicated to transforming the lives of disadvantaged children through the power of rugby.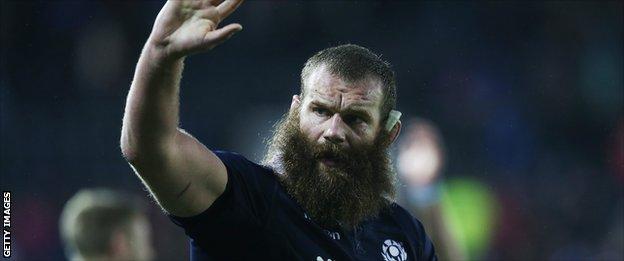 The funds will support the charity's Arctic Rugby Challenge.
"One of my old team-mates, John Houston, is going to try and walk to the North Pole and play a game of rugby to set a world record and that is all part of a fundraising attempt for the Wooden Spoon charity," Cross added.
Speaking after the removal of his beard, Cross joked: "I'm not concerned it's taken away any of my scrummaging strength.
"I feel good about having my beard shaved off and I'm relieved it's off."