Changes to Premiership 'may make Championship meaningless'
Last updated on .From the section Rugby Union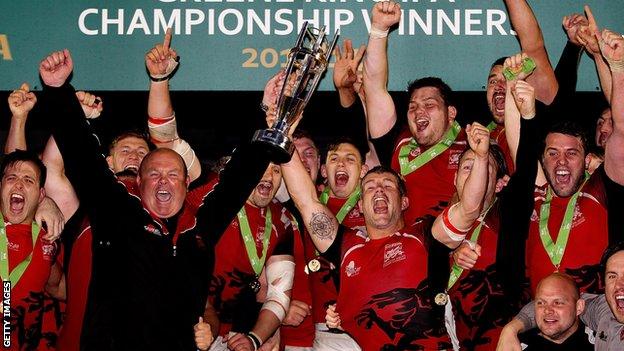 Nottingham chairman Alistair Bow says the Championship club would consider going part-time if the Premiership became ring-fenced.
One idea is for the Premiership to grow to 14 teams for the 2016-17 season.
"If you take that competition away, it becomes very difficult, it becomes a little bit meaningless actually," he told BBC Radio Nottingham.
Nottingham currently sit fourth in the Championship table, in the final play-off spot.
London Welsh won promotion from the second tier last season but have lost all 18 Premiership matches this season and their relegation was confirmed with a home defeat by Bath on Sunday.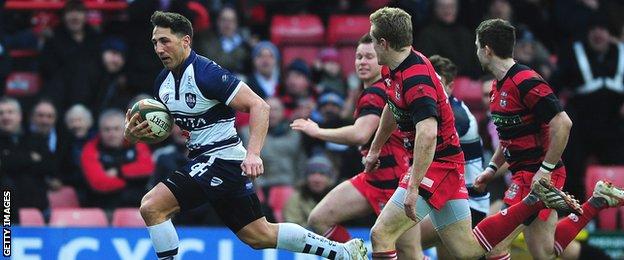 One proposal is that Championship teams may be able to force their way into the top tier if they could prove their suitability on and off the pitch over a period of time.
Clubs such as Bristol and Worcester have recent experience of the Premiership and have an infrastructure in place, in preparation for a possible return to the top flight.
But Bow, who became Nottingham chairman in January 2010, continued: "We would probably have to seriously look at going part-time. I don't think we would be able to afford to have a full-time squad."
Despite his concerns, Bow does not believe any changes will be made soon.
"I don't believe it will happen, and I don't think that's what the RFU want either," he said. "The RFU have just recently renegotiated our funding for the next five years and that funding has got caveats with it. Part of that is they want us to have full-time squads.
"They want us to actually bring players into professional rugby, let them have really good game time, and as Nottingham's proved, try to get these players into the Premiership and support the England development team."