Edinburgh's WP Nel nails colours to Scotland mast
By Jamie Lyall
For BBC Scotland
Last updated on .From the section Rugby Union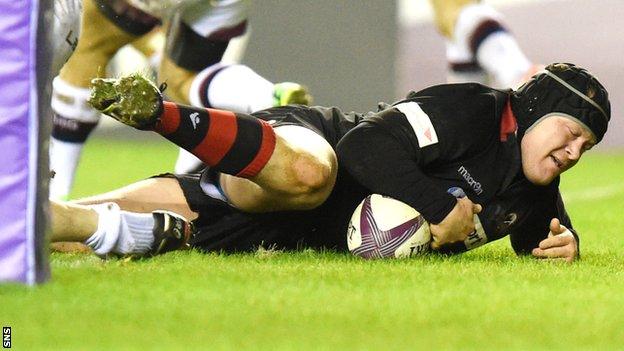 European Rugby Challenge Cup: Edinburgh v Dragons
Venue:
Murrayfield Stadium
Date:
Friday, 17 April
Kick-off:
19:45 BST
Coverage:
BBC Radio Scotland and BBC Sport website
At the end of a trying season of provincial rugby under the sweltering South African sun, Willem Petrus Nel trudged exhausted from the field.
He turned to his coach and mentor, Pierre Ribbens, a distinguished ex-prop for the Bulls in what is now the Super 15 competition, the cream of the Southern Hemisphere game.
"I think I'm done with rugby - I don't want to play anymore," he said.
In late 2008, the 22-year-old tight-head had completed his agricultural studies, his certificate signed and stamped. From university some 250 miles to the south, the pull of home, the sheep farm he had been raised tending and the rolling mountains of the Northern Cape was strong.
"Give me a week," replied Ribbens.
Seven days later, Nel had an agent, a professional contract with the Cheetahs of Bloemfontein and a momentous decision before him.
Either return to the land he knew best, the tiny town of Loeriesfontein, his place of birth, picturesque and reassuringly familiar with its windmills and waterfalls and great, soaring peaks; or pack his bags for the bright lights of "Bloem" and a shot at rugby's big-time.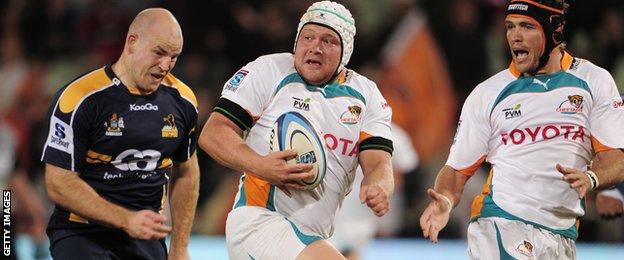 "I thought: is it the right decision? Is it time to go to the farm?" Nel, now a fortnight short of his 29th birthday, reflects.
"Where I came from, there's not a lot of sport and, with my father, there wasn't time for TV - it was work on the farm. Everybody knows each other; it's a really nice environment. It's just a friendly place.
"But my parents always supported me and they loved me to play. That made it easy for me - I'm never disappointed with that decision."
Quite a decision it proved. A year on, Nel found himself a Super Rugby regular.
He was on the radar of the South African management; he had dismantled Tendai 'The Beast' Mtawarira during one especially brutal display of scrummaging, tackled the touring British and Irish Lions and beaten New Zealand with the Barbarians.
Nel was tutored in the skulduggery of the scrum by Cheetahs coaching duo Naka Drotske and Os du Randt, World Cup-winners and legendary front-rows, both.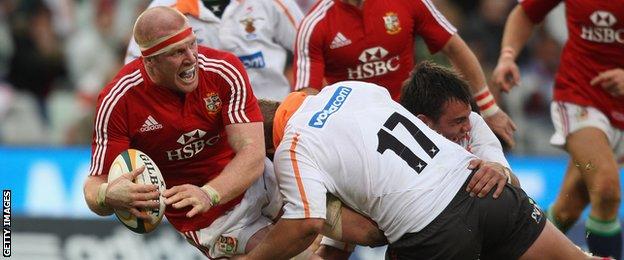 By 2012, however, sandwiched between elder, established Test props and the precocious up-and-coming, no Springboks call had come.
Instead, there was an Irishman on the phone, Edinburgh's then-head coach, Michael Bradley. Equipped with unprecedented financial clout, the Scottish Rugby Union had intensified its search for overseas talent.
The uncapped Nel was intrigued by the prospect of a new culture, a different style of play and the distant but juicy carrot of international rugby. He became one of the union's first 'project player' signings, qualifying for Scotland through three years of residency just in time for the 2015 World Cup.
"I knew, if I stayed another year, there was a possibility for me to be a Springbok," he admits.
"When I got this opportunity, I thought: let me see how far I can take it. At that stage, Scotland wasn't really on my mind, it was trying to do something different, to see how it is to play rugby over here.
"Back home it's quick and scrummaging-wise it's not that hard. Over here, it's wet and all the teams want to see how strong they are in the scrum, how they can dominate up front."
The adaptation was testing. Arriving in August, Nel had precious little time to grow accustomed to his new team and his novel surroundings before the Pro12 season commenced. While he trained and played, wife Alana house-hunted.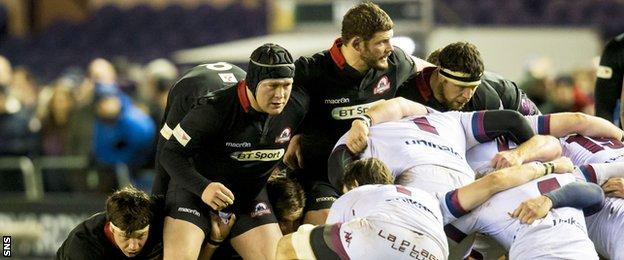 But with the challenges too came relief. The plug had been pulled from a spotlight that scorched the shy country boy in rugby-mad Bloemfontein.
"It was almost like the whole (of Bloemfontein) was on your shoulders," Nel recalls. "If you did not perform, you would hear it in the newspapers on Monday, it would be two pages long: the Cheetahs are really struggling here.
"Over here, it's not that there's not a lot of pressure on you, but it's good pressure. It's from upstairs, your coaches, you want to perform for them. It was just a bit easier; it made rugby more loveable, not that much media pressure on you."
More at home conversing in Afrikaans than English, the hulking Nel, sandy-haired and broad-shouldered, conveys his loyalty and drive through thick, guttural tones dripping with assonance, shrugging modestly when you reel off his achievements. But there lurks a winning smile and a rumbling chuckle beneath his rugged exterior.
Consternation coursed through his homeland that a promising prop had slipped through the net, bound for inferior shores, when news of his impending departure broke.
Ironically, it was Alan Solomons, his countryman and now coach at Edinburgh, who once remarked: "There is no doubt (WP) Nel will become a Springbok. He is an outstanding rugby player."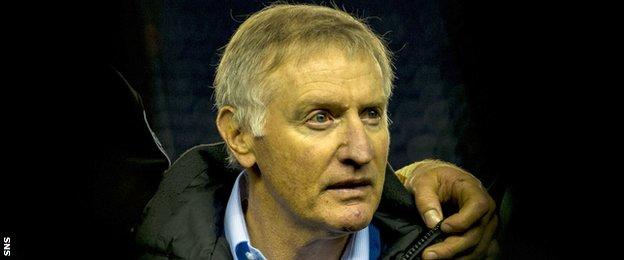 Instead, Nel rapidly assumed cult hero status at Murrayfield. His resilience, missing just four competitive matches since arriving in the capital, not to mention his strike-rate, scoring 14 tries, are remarkable in the modern game as he strives to muscle the club into a maiden European final with a Challenge Cup victory over the Dragons on Friday - and catch the eye of Scotland boss Vern Cotter.
"It's a huge step forward for us, how far we've come from last year," he says.
"We've stood up as a group really well and just for us to be in the semi-final is a massive thing. I think we've worked really hard to know each other, even on the field, to know what everybody's bringing to the game.
"I've set out my goals; I want to play international rugby. The World Cup is a dream - it's one of the things I want to do. In the early stages of the season, we struggled a bit in the set-pieces, Vern came to me and said what I must do better and I went back and trained on that."
No frills, nothing fancy then for this self-effacing juggernaut. But one clumsily-concocted scenario to finish.
If at some point between now and September, Springbok coach Heyneke Meyer should pick up the phone and request Nel's services for the showpiece tournament, forgoing his Scottish adventure, how might he respond?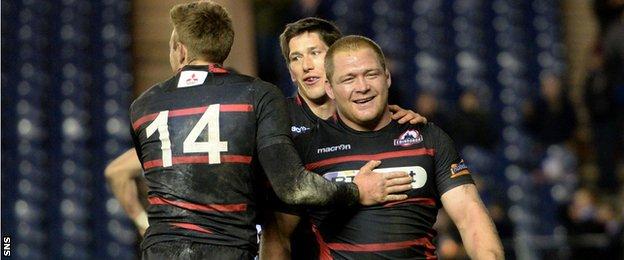 The apparent fickle streak inherent in players willing to switch their allegiances has been one of many targets for critics of the project player scheme.
The giant's brow furrows like the mountains of home before he replies with gravity: "If I must be honest with myself, I would stay with Scotland."