Mike Phillips: 'I've let down my mother' at times
Last updated on .From the section Welsh Rugby
Mike Phillips interview
Programme:
Sport Wales
Channel:
BBC Two Wales
Date:
Friday, 1 May
Start time:
21:00 BST
Also available:
on iPlayer for seven days after transmission
Wales scrum-half Mike Phillips says dealing with his mother in the wake of headline-making off-field incidents has been the worst aspect of his career.
The 32-year-old Racing Metro player has been suspended by Wales and sacked by Bayonne during a 93-cap career.
"The worst thing is dealing with my mother, really, and there's been a few moments where I've kind of let her down," said Phillips.
In a Sport Wales interview, Phillips also admits to a lack of confidence.
"I think I've fooled a lot of people. I'm not very confident," said the scrum-half, who has also won five British and Irish Lions caps.
He added: "When there's 70,000 people watching you and you're playing against a team like South Africa - and if you don't believe in yourself - you're going to get hurt and get embarrassed. If you are shy for that 80 minutes you have to become fully confident in yourself and the team around you.
"And I think I've been able to do that more often than not.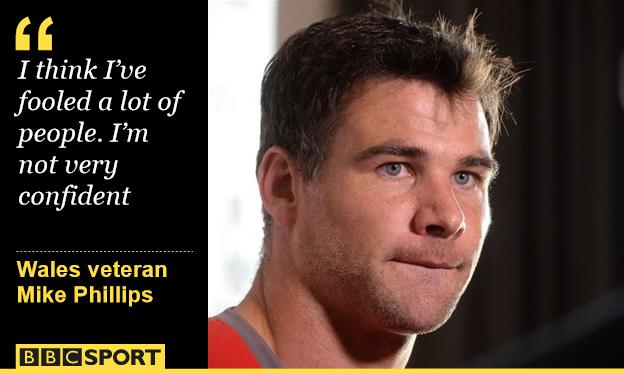 "But generally if you ask people who've known me all my life, I'm not particularly that confident really and quite quiet.
"I can go for days without speaking to people. I'm quite happy to be on my own and chilling out."
After suffering facial injuries when he was assaulted in Cardiff in October 2008, Phillips asked police to drop an investigation.
In June 2011 the Welsh Rugby Union suspended the player following another late-night incident.
And in October 2013 he was dismissed by Bayonne after being been accused of off-field indiscipline.
Phillips admits to having been embroiled in "embarrassing moments" and making "a few poor decisions".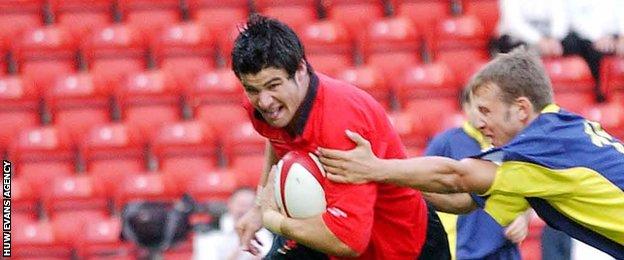 He said: "The things that have happened, they've been pretty nothing, really.
"Obviously with media they make things out to be a lot bigger than they are and that's been disappointing.
"When you're a top professional, you switch off for two minutes that's all it takes sometimes.
"I suppose you learn from it, move on and become a better person."
Phillips joined Paris club Racing Metro two months after being dismissed by Bayonne.
He played in all three 2009 Lions Tests in South Africa and made two more Test appearances as the 2013 tourists beat Australia 2-1.
Phillips has also won two Grand Slams and the 2013 Six Nations title with Wales.