Edinburgh stars from the Celtic Cup 2003 recall their tilt at glory
By Jamie Lyall
BBC Scotland
Last updated on .From the section Scottish Rugby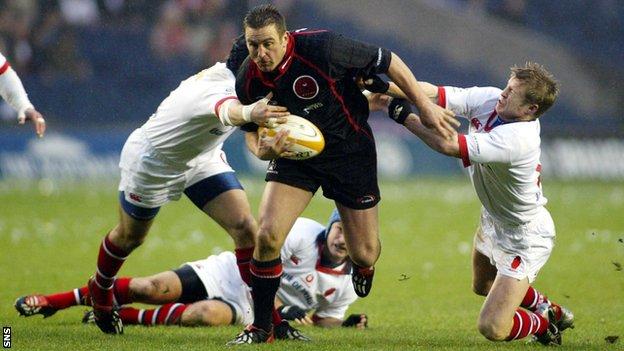 A berth in Friday's European Challenge Cup final marks just Edinburgh's second appearance in a tournament showpiece since the club's establishment in 1996.
Their maiden outing, a 21-27 defeat to Ulster at the climax of the now-defunct Celtic Cup twelve years ago, may not live long in the memories of any of the 17,174 who braved the biting gusts and relentless sleet at Murrayfield.
Alan Solomons, now in charge in the Scottish capital, piloted Ulster to victory, employing a bruising, streetwise style of rugby familiar to Edinburgh's present-day followers.
His then-stand-off, David Humphreys, coaches their Challenge Cup opponents, Gloucester, but when the sides met in 2003 he was a refined Test veteran, kicking 17 points as Ulster withstood a second-half rally from their hosts.
BBC Scotland sought out members of the 2003 Edinburgh vintage for their memories, recollections and musings on their tilt for glory.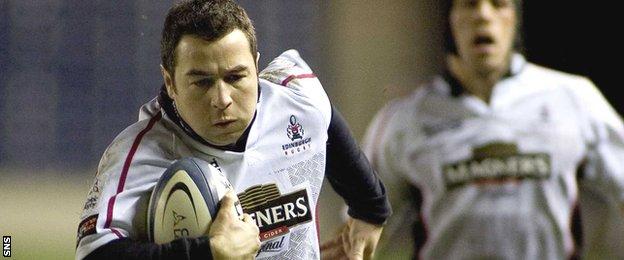 Derrick Lee, Edinburgh (2000-05) and Scotland
"With it being at Murrayfield we had high hopes of winning. We didn't really play in the first half, and we gave ourselves too much to do. Ulster would probably say the more intelligent team won, but we saw it as a missed opportunity.
"In the build-up to these big games, you desperately don't want to get injured, but you want to put your name on that team sheet for the final. The players will almost be relieved to get through the last few weeks, and find out the team.
"There wasn't an awful lot to win in those days; opportunities were so few and far between. I hope the guys on Friday really take that. It would be a fantastic achievement, and great for them to create some memories, for the club to get some profile and win a tournament."
Brendan Laney, Edinburgh (2001-05) and Scotland
"I distinctly remember we had practiced one move all week, getting Simon Webster into the game from the blindside wing, slipping him outside the centre with a big wide pass and getting three attackers on two defenders out wide.
"It worked a bloody treat - a big miss-pass off my left hand, which wasn't my best side, and Simon latched onto it from about 35-40 metres out and smoked everyone.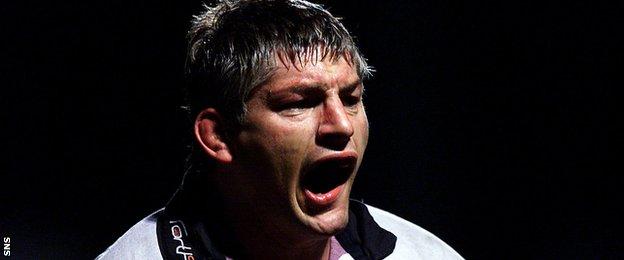 "I also remember walking off the pitch, having a shower and coming back out, and it had snowed! It was an awesome occasion, we had a fantastic crowd there, it was just a shame we couldn't get over that last hurdle.
"You can get very tied up in the way you play in a big match, and go out there and not perform. We possibly did that, didn't relax and play rugby. In the second half we did, and scored some really nice tries. We did end up playing a wee bit into their hands.
"The way Edinburgh play under Solomons, they attack after they get in the opposition half. We did it slightly differently, maybe to our detriment sometimes, but we certainly didn't go down without a fight.
"I was visiting Todd Blackadder (then Edinburgh captain, and now head coach at the Crusaders of New Zealand) last night and we were yarning about exactly that - I'm excited for the club, and I'm excited for the supporters."
Marcus Di Rollo, Edinburgh (2001-07) and Scotland
"Some days you'd look out the window, and as an outside centre, you'd think: all I'm doing today is tackling and chasing kicks. That was one of those days.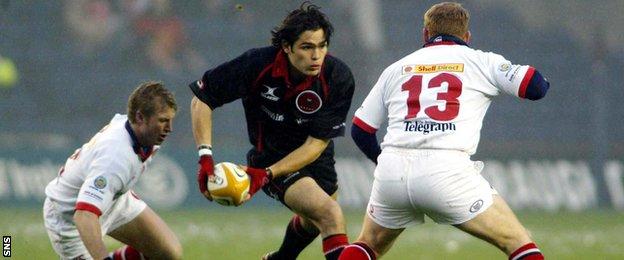 "We had a very young team - guys like Chris Paterson, Simon Webster, Allan Jacobsen and I all came through together, then a few years later, Mike Blair and Ally Hogg.
"I always felt at that time, if they'd just invested a little bit more in keeping those guys together - two or three would leave every year - supplemented with the southern hemisphere players like Brendan and Todd, that was a good recipe.
"It needed to be built upon rather than sieved out. There were constraints with money, but sometimes you look back and think: could we have challenged at the top of European rugby if we'd managed to sign a couple more?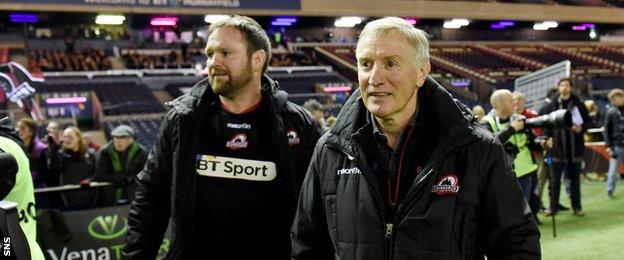 "The Edinburgh way of today works ok: it's got its advantages, it's territory-based, low-risk, and you've got an 80% goal-kicker like Sam Hidalgo-Clyne. It's completely different to what we did, not as good to watch, but the game's changed, every year people get bigger and stronger."