2015 World Cup: Warren Gatland says Wales players should 'dread' camps
Last updated on .From the section Welsh Rugby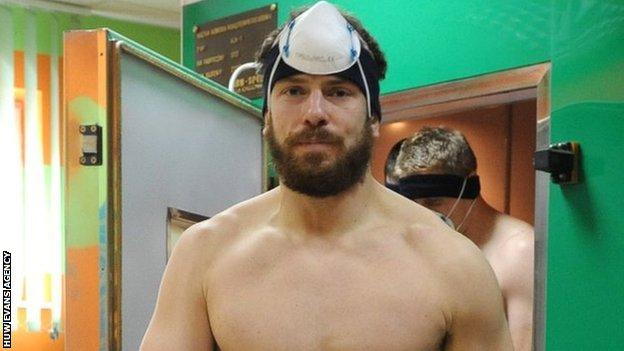 Coach Warren Gatland says Wales' 2015 World Cup hopefuls should be "dreading" their pre-tournament training camps.
He added that they will also return to Poland, where they have twice held camps under Gatland.
Asked by Scrum V if players should be dreading what lies ahead, the coach said "Yes".
Wales' previous trip to Spala in Poland for training camps have included cryotherapy sessions.
Cryotherapy chambers allow players to train up to three times a day, subjecting them to temperatures as low as -160C for a three-minute session.
Gatland added: "The first two are going to be a new experience, but we're going back to Poland and I've already had a couple of the older players, including Gethin Jenkins saying 'what the heck are we going back to Poland for?' Because he knows how tough it is."
The New Zealander was also keen to underline luxury will play no part in the players' training experiences during the tournament build-up.
"I just want to re-iterate, these players are not going on training camps and staying in five-star hotels," Gatland said.
"It is a training camp and it is like going to a university campus where players sleep in small rooms, single beds, eating in a buffet-style cafeteria where they've got to queue up with the rest of the athletes.
"It's worked for us in the past and I don't see any reason to change it."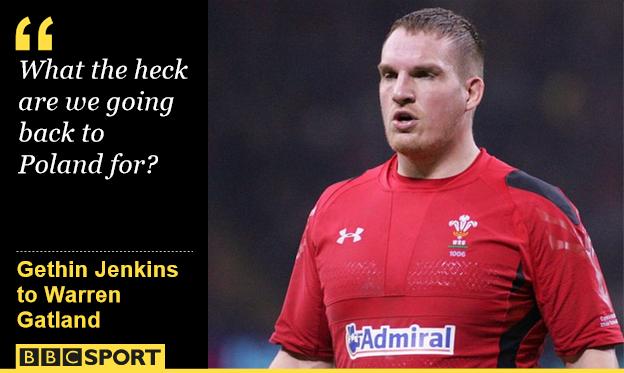 Wales play two warm-up games against Ireland and face Italy in Cardiff amid those preparations.
They host Ireland on Saturday, 8 August and after going to Dublin on Saturday, 29 August, Italy face Wales in Cardiff on Saturday, 5 September.
Gatland says the games are "a chance for some players in the squad to get an opportunity to stake a claim in terms of selection so there'll be a little bit of experimentation."
"I can promise you that when we turn up for those warm-up games we will be in good shape."
At the World Cup, Wales will face hosts England, Australia and Fiji in Pool A after an opening game against Uruguay on 20 September in Cardiff.