Big venues not always best for Sevens - New Zealand skipper
Last updated on .From the section Scottish Rugby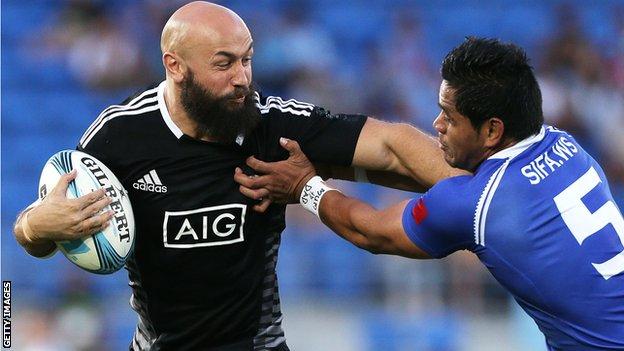 By Jamie Lyall, BBC Scotland at Scotstoun Stadium
New Zealand Sevens skipper DJ Forbes argues that for players, big venues are not always best on the World Series.
The Glasgow leg, won by Fiji on Sunday at Scotstoun, is set to be replaced by Paris on the global circuit.
"If you've got the right sized stadium and fill it up, it always gets the atmosphere going," said Forbes.
"You could have 70,000 like at Twickenham or 20,000 as long as it's full - you don't really notice the difference."
Though Scotstoun's capacity, expanded for the Sevens event and Glasgow Warriors' Pro12 season run-in, is presently around 10,000, and the weekend's rugby sold out, it is a fraction of the figures yielded at other World Series venues.
And despite inventing the abbreviated game in the late 19th century, Scotland may be rendered bereft of full-time Sevens representation.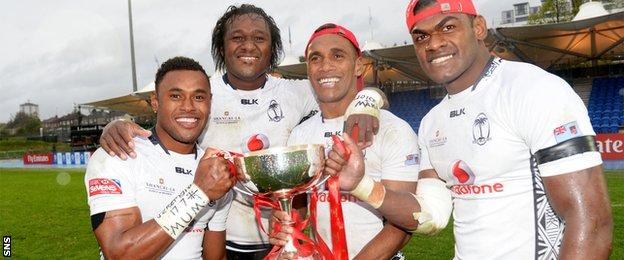 "We love the proud rugby nation that Scotland is, similar to New Zealand, and for us, we're privileged to play anywhere around the world," added Forbes.
"As far as we're concerned, it's the big dogs making the calls on where it should be played, and all the little things in terms of resources that make up which venues should be selected.
"Scotland always turn it on for us, and it's always a pleasure playing here.
"There's a proud history here where Sevens started. The fans always turn out; it was disappointing that after Scotland bowed out, they all went home, but we still had the grandstand going hard, and hopefully we put on enough of a show to keep them happy."
The Kiwis, beaten Cup finalists on Sunday, remain in contention for their 13th Series title, trailing Fiji and South Africa in the overall standings, but have secured automatic qualification for next year's Olympic Games in Rio.
Forbes and company will tackle Australia, Wales and Japan in Pool B at Twickenham next weekend in the final round of the season.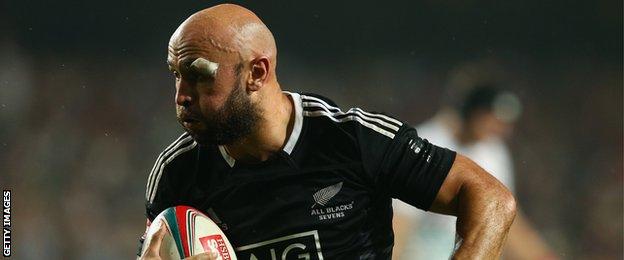 "All in all, we played probably six of the toughest teams in the World Series at the moment," continued Forbes. "To get through to the final and to battle the way we did, I'm pretty proud of the boys' character.
"When we sat down at the beginning of the World Series, the first objective was Olympic qualification, and the second was the World Series. We've still got a chance for the World Series, so that's pleasing, and Olympic qualification takes a little bit of pressure off our backs.
"We've got a week now to have a bit of fun and try and get a win on the World Series."