Ritchie 'confident' England can cope with off-pitch troubles
By Chris Jones
BBC Radio 5 live
Last updated on .From the section English Rugby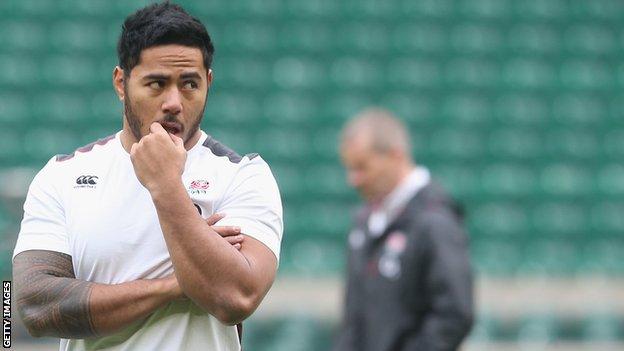 Rugby Football Union chief Ian Ritchie says England's team culture is strong despite incidents of ill-discipline in the build-up to the World Cup.
But Ritchie is confident the rest of the squad know the global showpiece is an "opportunity of their lives".
"I'm sure they will grasp it with both hands," he told BBC Radio 5 live.
"Everything has glitches occasionally along the way, but the overall culture of the team is a very positive one.
"The squad is very strong and I think the team is in a very good place. We are very confident."
Fly-half Danny Cipriani's involvement in the World Cup is also in doubt after he was arrested on suspicion of drink-driving, and Ritchie admits it has been disappointing to see players in Stuart Lancaster's squad make headlines for the wrong reasons.
"I think it's been sad and I feel sorry for the players," he added.
"We dealt with it quickly, authoritatively, people knew what was going on - Stuart made the right decisions.
"Now we have got to focus on who we have got in the squad - the talented guys that we've got - and to make sure we get that team ethic and culture together. It's a very important part of the squad."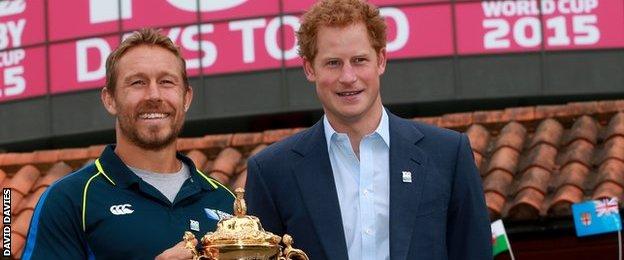 With 100 days to go until the World Cup, tournament organisers say they are "very confident" they will be able to deliver a successful event, with around 2.3 million tickets already sold.
"I feel very confident we are in a very good place," England Rugby 2015 managing director Stephen Brown said.
"The clock is ticking fast, there is a lot still to do and a lot to deliver, but we're confident we are going to be in good shape for the 18th September," Brown added.
Brown was tasked with heading up England Rugby 2015 following the abrupt departure of chief executive Debbie Jevans in March.
"I have been involved in England Rugby 2015 since 2011," Brown continued. "For me it was quite a natural progression, so in that respect it is not an issue. The organisation is in extremely good shape, and we are all geared up and ready to go."