Cornish Pirates aiming for top four says coach Alan Paver
Last updated on .From the section Rugby Union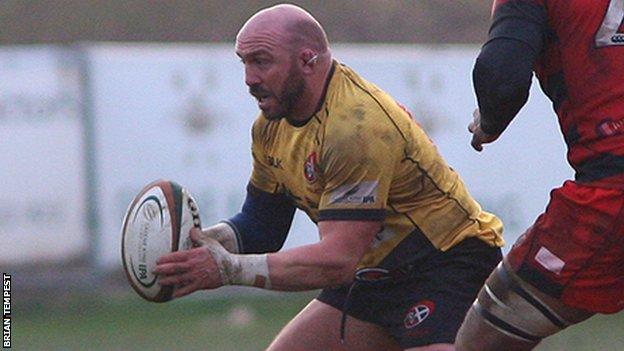 Cornish Pirates player-coach Alan Paver says the side will target a top-four finish in the Championship next season.
The Pirates were eighth last term after winning nine of their 22 matches.
"If we don't aim for that top four, I think then we could be floundering around with nothing to head towards," Paver told BBC Radio Cornwall.
"But at the same time I am a pragmatist and if we finish one or two positions higher than we finished this year, then for me that's progression."
Paver is the club's longest-serving player, having made his debut back in 2002.
And despite a recent operation, he is looking forward to returning to the field for another season and pushing youngsters Tyler Gendall and Adam Jamieson.
"I'm still in good health, my body's holding up pretty well for a 37, approaching 38-year-old," he said.
"I'm hoping one of the young props, especially at tight-head, will come through and I'll play a supporting role.
"I will assist them and maybe in the bigger games I'll step in and when they're ready, fingers crossed, they'll push me to one side and say 'here's your sugary tea and have a sit down'."