Malaysia v Algeria rugby final ends in players' brawl
Last updated on .From the section Rugby Union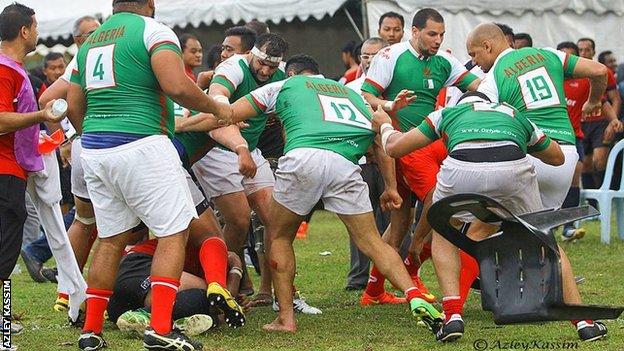 It was intended as a rugby tournament to improve relationships, but ended with a mass brawl involving players.
Last weekend's inaugural final of the Crescent Cup between hosts Malaysia and Algeria was abandoned after fighting broke out between the two teams, with punches and chairs thrown.
Malaysian Rugby Union (MRU) chief Mazuri Sallehudin fears repercussions.
"The MRU and the national team could face disciplinary action from World Rugby and Asian Rugby," he said.
Sallehudin, who was quoted in Malaysia's New Strait Times, added: "[One of our players] was attacked by six Algerians and it was at that point that the spectators went in to help him.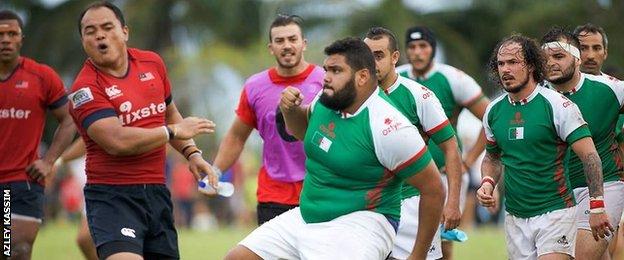 "We have already filed a police report on the incident and will have a council meeting to decide what action to take soon."
Malaysia Rugby Union told BBC Sport seven players from Malaysia and three players and officials from Algeria were treated at hospital.
A spokesperson for the sport's governing body said: "World Rugby is aware of the incident and we are seeking further details."
BBC Sport have also contacted Algerian Rugby.
Malaysia were later awarded a 19-11 victory in the final of a six-nation tournament aimed at promoting solidarity and close co-operation between Islamic countries.