Mathieu Bastareaud: France centre reveals 2009 suicide attempt
Last updated on .From the section Rugby Union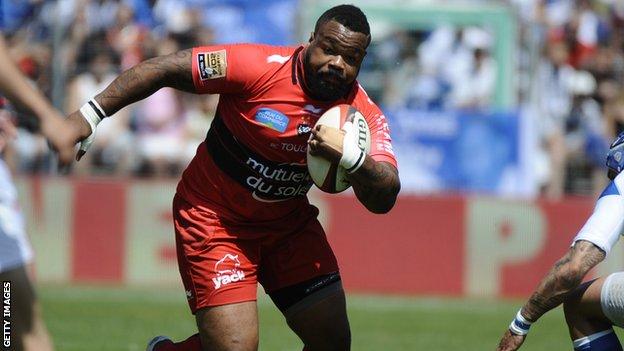 France centre Mathieu Bastareaud has revealed he attempted suicide in 2009.
He later confessed to being drunk and falling into a table in his hotel room.
"I don't know if I really wanted to die. I wanted to punish myself," wrote Bastareaud, who is preparing for the World Cup.
"I smiled in public but, as soon as I came back home, I was alone."
Writing about his decision to cover up the true cause of his injuries, he explained: "The doctor asked me how I got the injury. I should have confessed I was drunk, but I was ashamed of my behaviour and afraid to face consequences.
"I was a coward. So, instead of telling the truth and trusting management, I developed a lie. A lie that would have heavy consequences."
Following his suicide attempt, the ex-Stade Francais player said he was found in his living room by some friends, who rang the emergency services.
He added: "When you hear everywhere all day long that you are just a loser, that you don't deserve to be there, you try to keep a cool attitude but you begin to believe what people say."