London Welsh to confirm 2015/16 'home ground' within days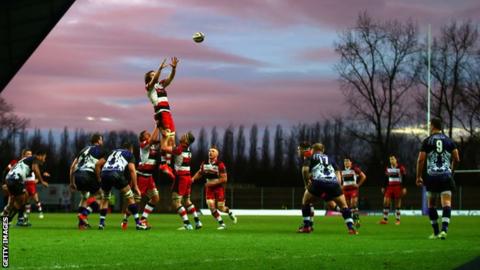 London Welsh will tell supporters "within days" where they will play their home matches in the 2015/16 season, BBC Radio Oxford reports.
The Exiles have made Oxford's Kassam Stadium their home ground since 2012, but talks are understood to have been held over a move away from the city.
It follows the club's relegation from the Premiership after a disastrous 2014-15 season ended without a win.
The club still has two years left on its contract to play in Oxford.
Any exit from the deal would require careful negotiation with the Kassam Stadium's owners Firoka.
A return to the capital is believed to be London Welsh's long-term preferred option with both Brentford and AFC Wimbledon football clubs planning for moves to new grounds.