Welsh Premiership chief Clarke 'bitterly disappointed' at changes
Last updated on .From the section Welsh Rugby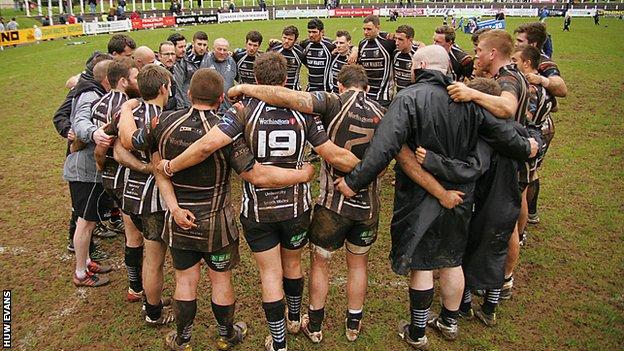 Welsh Premiership chairman Chris Clarke says he is unhappy with the Welsh Rugby Union's plan to increase the division to 16 teams from the 2016-17 season.
Clarke claims the new-look league is missing key elements that had been discussed, such as a mid-season split and title and relegation play-offs.
There will be no relegation from the Premiership for the next four seasons.
"I'm bitterly disappointed with the statement that has come out from the Welsh Rugby Union," Clarke said.
"We'll be looking to do what we can to give influence to a more satisfying system to the Premier clubs in line to what we were led to believe was going to be in operation.
"The level of integrity and trust between the two parties is probably stretched to a level it hasn't been stretched for a long time."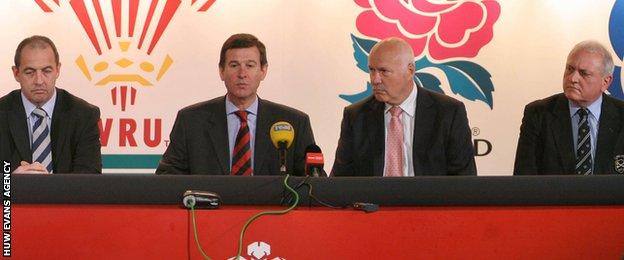 Clarke, who is also the secretary of Cross Keys RFC, told BBC Radio Wales Sport that for the past four months the Welsh Premiership clubs and the WRU had been discussing plans for expanding Welsh rugby's top domestic tier to 16 teams.
But he says that after a presentation from Wales coach Warren Gatland, the expectation was that the league would split into two conferences of eight mid-season, with end of season play-offs to decide title and relegation issues.
"As part of this competition's pathway we had a presentation from the national coach, Warren Gatland, who believed passionately in a 16-team league... they would play inter-league and then split to give some kind of jeopardy to the league," Clarke said.
"It seems as if the Welsh Rugby Union board has totally thrown that suggestion out and I'm slightly astounded they didn't support the national coach so close to a World Cup."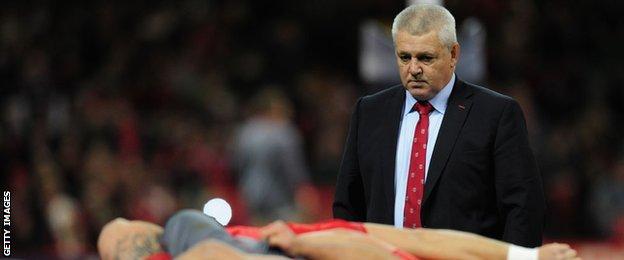 Clarke said he is also concerned with the funding available, believing the WRU pot for Welsh Premiership teams will be split 16 ways instead of 12 from 2016-17.
Another area of contention is the WRU's decision to no longer enter Premiership clubs in the British and Irish Cup.
Combined regional/club sides under the umbrella of Cardiff Blues, Ospreys, Scarlets and Dragons will instead compete in the competition from 2015-16.
Wales' representatives have come from the semi-pro Welsh Premiership since the competition's launch in 2009-10, playing against teams from the English Championship and 'A' sides from the Irish provincial teams.
As well as Pontypridd reaching the quarter-finals last season and semis in 2011 and 2014, Llanelli made the quarters in 2013 and Cross Keys the final in 2012.
"Cross Keys are the only Welsh side that have competed in a final of the British and Irish Cup," Clarke said.
"And Pontypridd and their regular following see it is a key identity of their area playing in the British and Irish Cup, so they'll be bitterly disappointed.
"I'm sure that argument hasn't diminished yet.
"Having been involved as a secretary in Welsh rugby for 30 years, Welsh rugby has a habit of going from one period of disunity to another - and I think we're probably just entering another."
The WRU has been asked for its reaction to Clarke's comments.