Rugby World Cup: Courtney Lawes on England's build-up
By Chris Jones
BBC Radio 5 live
Last updated on .From the section Rugby Union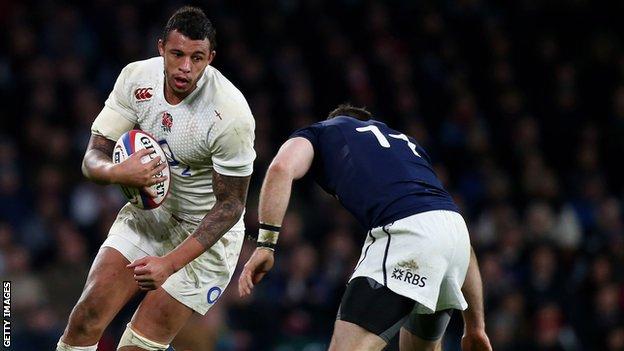 Courtney Lawes says England's World Cup build-up "couldn't be more different" to their troubled 2011 campaign.
"Everyone just gets on with it, works hard, and works for each other. No-one is negative and everyone is trying to prepare the best we can."
He added a shoulder injury had left him "in a pretty bad place" last season.
However, he insisted he will be fully fit for the start of the World Cup on home soil in mid-September.
"Both shoulders were pretty knackered, and I was struggling quite a bit to tackle effectively in games," he told BBC Sport.
"But now I've got a chance to really get my shoulders good, for the biggest tournament probably of my life."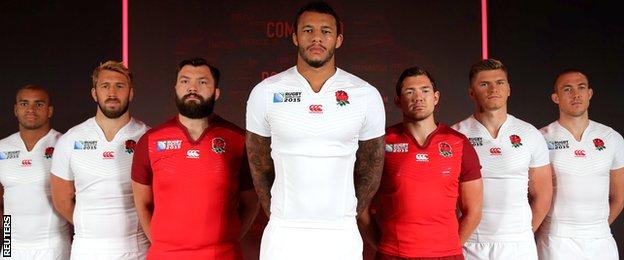 Lawes is among the 45 players training in Denver, Colorado over the next fortnight and says he can see few similarities between now and the Martin Johnson-led campaign of 2011.
"It's pretty much a completely different team - quite a bit younger squad - and obviously a complete change of staff," he said.
"Everyone is just wanting to work, everyone is trying to push themselves."
After two weeks in North America, the England players will have a week off before preparing for their three warm-up games in August, and Lawes says he will use the time to get in prime physical condition after struggling through the last few months of his club Northampton's campaign.
"At the end of last season I was in a pretty bad place," he continued. "That was a bit disappointing to be honest, but I would rather have played and done what I did than not played at all.
"It was a long season and if you hurt your shoulders it's really hard to recover.
"So I will go in [to the World Cup] hopefully with fresh shoulders, strong, and I will be all right."
The World Cup will see Lawes in competition with the best forwards in the world, and he is aiming to emulate the likes of New Zealand lock Brodie Retallick, the current World Rugby Player of the Year.
"I think I've got the potential. As long as I'm fit I can play as well as anyone I think," he said.
"I just want to play to my potential, for the team, for the country, and hopefully do everyone proud."