Leicester Tigers: Club director Tom Scott plans investment
Last updated on .From the section Rugby Union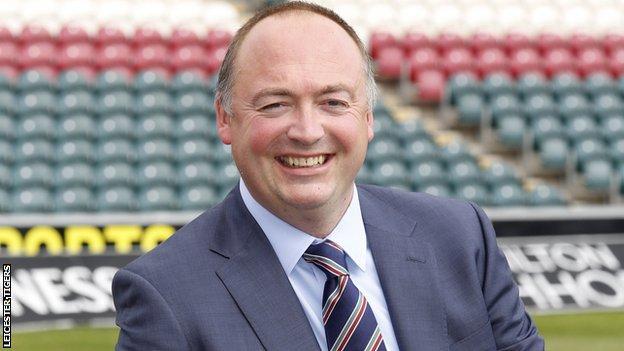 Leicester Tigers director Tom Scott has made an investment offer which could raise over £5m for the club.
The proposal would see Scott, a non-executive director at the club, increase his shareholding from just under 30% to over 46%.
Shareholders will vote on whether to accept Scott's plans on 19 August.
"Tom Scott is a long-standing supporter of the club and a valued member of the board of directors," Leicester Tigers said in a statement.
"We are very grateful that he is looking to extend his investment in Leicester Tigers at a time when the club is involved in a number of major projects to develop facilities for players and supporters.
"His decision to convert his convertible shares at this point will save the club considerable interest payments and free this revenue to assist our playing resources."