Six Nations 2017: Latest news, views, video & audio to your mobile
From the section Rugby Union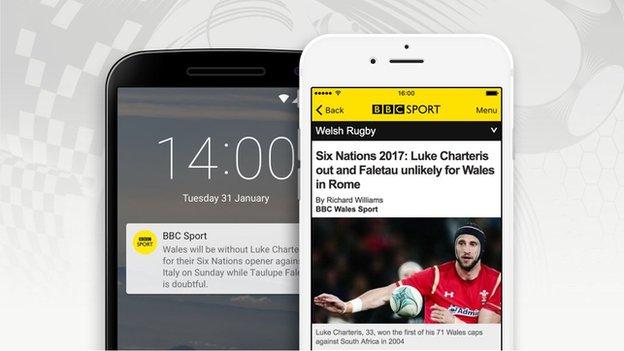 Whatever twists and turns this season's Six Nations championships take, let BBC Sport be your guide with notifications direct to your phone.
The latest news, views, reaction and action from the heart of the tournament will be delivered straight to your phone so you are always first to know.
Whichever team you are supporting, it is the best way to stay one step ahead of your rivals.
Simply head over to the notifications section in the BBC Sport app menu, tap through sports news and add rugby union. And that's it.
It is just one of several ways to personalise BBC Sport around your interests, with My Sport allowing you to tailor the website or app to your favourite sports and teams at the touch of a button, the live guide keeping you up to date with the latest action and a range of specialist social media accounts.