Rugby World Cup 2015: Guscott on Japan joy and Wales woe

By Jeremy Guscott
Rugby union analyst, BBC Sport
Last updated on .From the section Rugby Union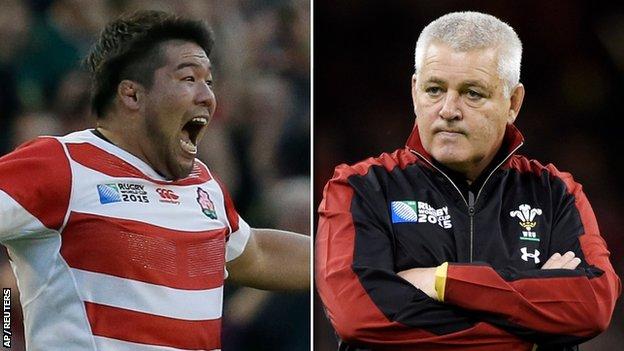 Rugby World Cup
Hosts:
England
Dates:
18 September-31 October
Coverage:
Live on BBC Radio 5 live and sports extra, BBC local radio, plus live text commentary on every match on the BBC Sport website.
Further coverage:
BBC Radio Wales, BBC Radio Cymru, BBC Radio Scotland, BBC Radio Ulster and BBC Local Radio.
An extraordinary win for underdogs Japan over South Africa, an impressive tournament opener for Ireland, an ultimately successful outing for England and yet more injury worries for Wales.
It has been a thrilling, intriguing and wholly enjoyable first few days of the 2015 Rugby World Cup.
Here are my thoughts on the first weekend of action.
Japan's shock victory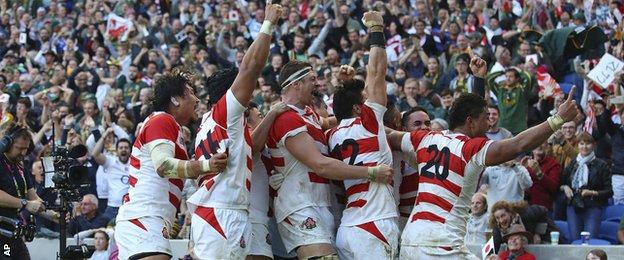 I wish I had been there in Brighton to witness Japan match, and finally exceed, the two-time world champions - pass for pass, tackle for tackle, try for try.
I could not believe Japan twice passed up the opportunity to draw the match with a penalty in the dying minutes when South Africa were leading 32-29. That decision was as ballsy as it gets in any sport.
Then the handling and passing down the line to put replacement Karne Hesketh in at the corner for the match-winning try was spectacular in its accuracy, given what was at stake.
Japan have been conditioned well, they are very fit, and that allows you to play with intensity. Combine that with accuracy and you are going to be hard to beat.
You had to be surprised. I did not see that Japanese victory coming, no one did.
The Japanese squad and management would have rightly been expectant and hopeful, but never would they 100% have believed they could beat the Springboks from the start.
As far as I can remember, or have been told, this is the biggest rugby upset of all time.
It is right up there as one of the biggest in all sports, we all love it when a David beats a Goliath.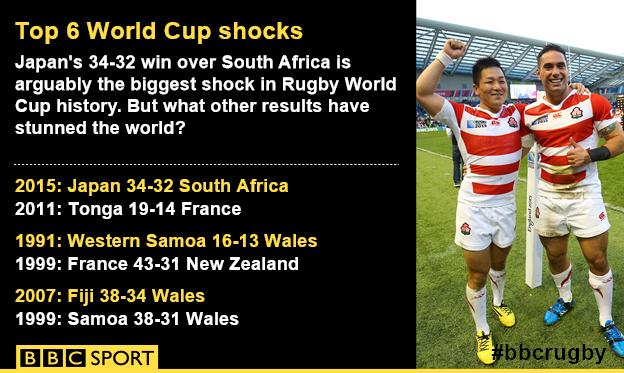 I can only believe the Boks were not mentally focussed. They went ahead enough times in the match and would have expected to pull further away but were unable to.
During the Rugby Championship they got pipped a couple of times at the end of matches, losing 24-20 to Australia and 27-20 to New Zealand. Maybe their lack of fitness is a bigger problem than they believe.
But, with pool matches against Samoa, United States and Scotland to come, the Boks are far from out of this World Cup.
Should Scotland be worried?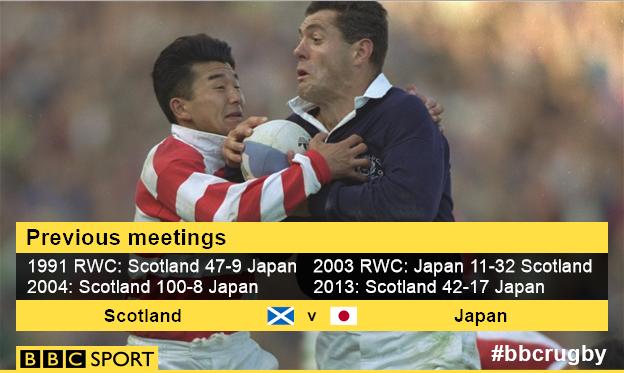 There is little time for Japan to rest on their glorious victory. They are back in action on Wednesday, playing Scotland at Kingsholm.
Whether such a short turnaround is fair or not does not matter. It is not going to change for this tournament.
Japan will have planned for the short turnaround, but not the victory, so the team might be different than first planned.
Pool B is now very competitive and Japan's victory will inspire Samoa and Scotland.
While Scotland will face a buoyant Japan, their opponents' victory will remove any chance of Scottish complacency.
Vern Cotter's side will now focus even deeper on what they have to confront and conquer. They have a good enough team to beat Japan and I believe they will.
Wales face injury crisis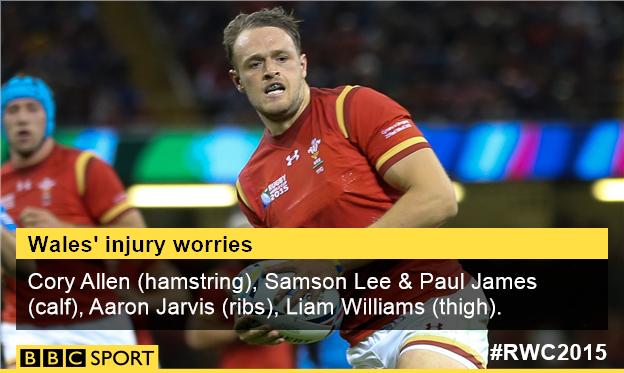 Every team has to deal with injuries. Wales have had their fair share and will adapt as necessary. They are professional and a lot of planning will have gone into different scenarios that they might face in this tournament.
Only a debrief at the end of the World Cup by the Welsh management will determine whether their notoriously brutal pre-tournament conditioning - which included trips to Qatar and the Swiss Alps this time around - was too intense, meaning players broke down more easily.
I got injured during my last World Cup in 1999. I didn't see it coming, my groin went during one of the opening matches.
I had an anti-inflammatory injected into the damaged area but it never really felt the same afterwards.
Injuries are only disheartening for the individual, the teams move on immediately and rightly so.
England seek to build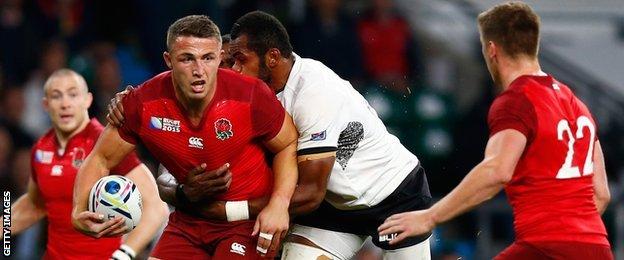 I love the way Wales coach Warren Gatland has told the world and his team that they are huge underdogs against England.
If his players think that the England camp truly believe that, they have been a tad misguided.
Nobody in their right mind believes England are massive favourites to win. Home advantage and the fact that England's larger population will have been backing their team at the bookies will drive the odds down in their favour.
But Wales have won enough against England in recent times - emerging victorious from three of the last five matches - to travel to Twickenham with confidence. They have a real chance.
The 35-11 win over Fiji was a 6/10 performance for England.
The best aspects were the fact that they won and gained a bonus point despite playing poorly and the real impact that the replacements had off the bench.
England's scrum still needs work and they need to play with a higher work-rate.
On that England performance, I wouldn't say they are World Cup winners just yet.
Ireland make solid start
Ireland were nothing less than we have come to expect in their 50-7 win over Canada.
By half-time, the bonus-point victory was already done and dusted.
It was all very promising with the team scoring seven tries, scrum-half Conor Murray executing well, and fly-half Johnny Sexton running in tries and accurate with kicking out of hand and off the tee.
This is a well-drilled team who understand the value of keeping a clean sheet against all teams, particularly the lower-tier sides.
Defence has so been the factor that has won the previous seven World Cups.
Are TMOs being overused?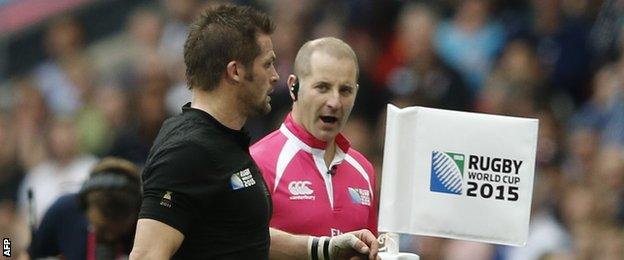 Quite simply, the process needs speeding up.
Graham Hughes, one of four television match officials selected for the tournament, seems to have it sussed. He should be training the others up to his high standards.
As I understand, the new system the officials are using shows multi-camera angles simultaneously on the same screen.
I would think that should speed the process up, but it appears some TMOs are still getting to grips with that kind of view.
They need more training on the off days.
While we have seen tries on review rightly disallowed, the old system would have been just as quick.
For the latest rugby union news, follow @bbcrugbyunion on Twitter.