Cornish Pirates will not bring in any new players from World Cup
Last updated on .From the section Rugby Union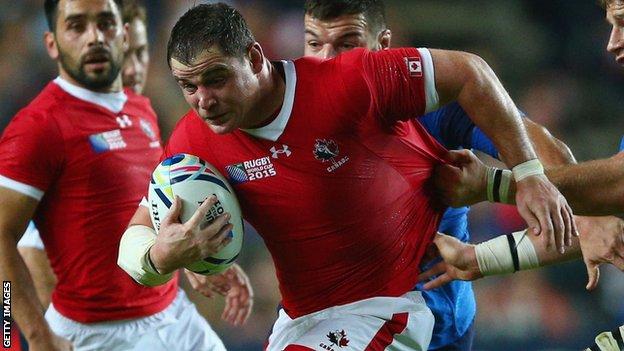 Cornish Pirates cannot afford to add any players from the 2015 World Cup to their squad, according to the director of rugby Ian Davies.
The club has three Canadians - Matt Evans, Brett Beukeboom and Aaron Carpenter - away at the tournament.
"We want to strengthen the squad, but we haven't got the resources to do that," Davies told BBC Cornwall.
"We will be strengthened by the return of our three Canadians, who have played really well."
He added: "Those guys will come in and boost us, but the issue is that it comes back to finance at the end of the day, as it always will."