Guernsey will become more ruthless, says Jordan Reynolds
Last updated on .From the section Rugby Union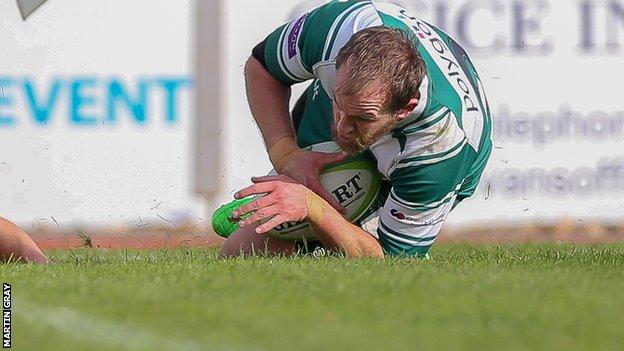 Guernsey Raiders head coach Jordan Reynolds says his team will become more ruthless with their chances following their 24-15 win over Westcliff.
The islanders turned around a 15-14 deficit midway through the second half to register their fourth win from six games this season.
"We made a lot of opportunities to score tries," said Reynolds.
"We didn't convert them but, at the moment, it's getting that foundation in. The finishing will come."
The victory keeps Guernsey in fifth place in National Three London.
And Reynolds was additionally happy after naming a squad which included a number of players who have made very few appearances this year, such as Sam Whitehead and Luke and Leon Gardner.
"We had some new guys that were just starting, so it was good to see that there were a lot more positives that were outweighing the negatives," he told BBC Radio Guernsey.
"From a basis of that point, it was good to pick up the win and see where we go from here."