Launceston board 'still 100% behind us' - Mike Lewis
Last updated on .From the section Rugby Union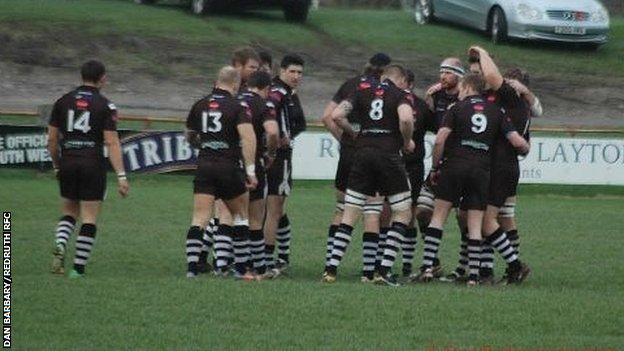 Launceston head coach Mike Lewis says the board remain "100%" behind them despite losing all six of their National Two South games so far.
The Cornish side are bottom of the table without a single point and host Barnes at Polson Bridge on Saturday.
"You hear that old adage 'when facing adversity people pull together' and it's definitely happening at the minute," Lewis told BBC Radio Cornwall.
"They (the fans) know the plight that we were in at the start of the season."
The Cornish All Blacks had their budget cut over the summer, with 16 players leaving the club along with previous boss Neil Bayliss.
They have scored an average of just 10 points per game this season, while conceding an average of more than 47.
"This week I had a meeting with the board and they're still 100% behind us, making sure we've got what we need," added Lewis.
"I don't think Barnes have got the greatest scrum in the world so we'll select a team to make sure we're solid at the scrum."