Launceston supporters impress boss Jimmy Tucker
Last updated on .From the section Rugby Union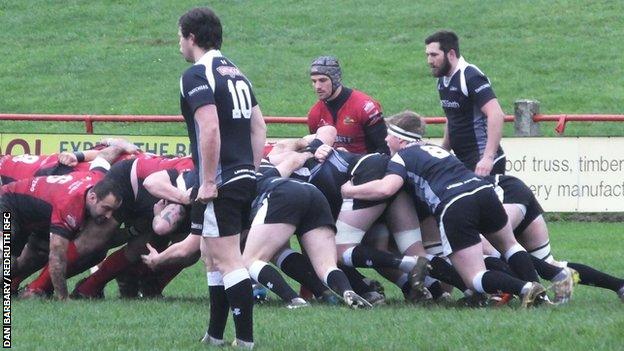 Launceston boss Jimmy Tucker has praised the club's supporters for continuing to back his struggling side.
The winless Cornish All Blacks were beaten for the 15th time this season as they lost 38-8 at home to Worthing to leave them 22 points adrift at the bottom of National Two South.
"The crowd are being very patient with us and that's admirable," Tucker said.
"Everybody I speak to is behind us and they know we're going through a tough transition period."
He told BBC Radio Cornwall: "From the playing point of view we don't want to sue that as an excuse, we do want to win games, we do want to give them something to shout about, but it is nice that they're being pretty patient with us."
Despite the club's plight more than 600 fans still came to Polson Bridge in the hope of seeing Launceston win for the first time since last season.
"We're just desperate to give them something to shout about," added Tucker.
"We're pleased that they are supporting us in our plight, but we want to give then something to shout about."