Launceston: Head coach Jimmy Tucker hits out at 'lazy' players
Last updated on .From the section Rugby Union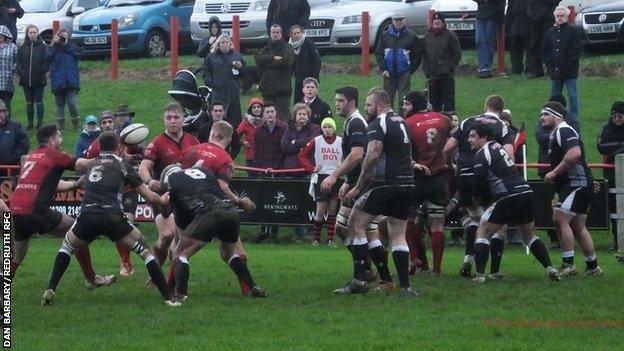 Launceston head coach Jimmy Tucker has told his players to 'man up' and end the team's wait for a first win of the National Two South campaign.
The Cornish All Blacks have lost 15 of their 16 games so far and are 22 points adrift at the bottom of the table.
"There's a culture in the changing room that is lazy and not as committed as it should be," Tucker, who took charge in November, told BBC Cornwall.
"There are too many players sat back waiting for something to happen."
Launceston drew their first game after Tucker was appointed, but have lost every match since.
And he is particularly critical of some of his more experienced players, who he feels have not put in enough effort.
"It's high time the players manned up to it and made things happen. The level of commitment for a team of players that are paid is unacceptable," he said.
"The players that are putting in the work rate are the less experienced players that are smaller in stature and haven't played as many games as some of the older players, that frankly are cruising.
"I've got to get them to play me, for the shirt and for the club, but it's week after week, they're just cruising and not putting in enough work and it's got to change."