Campbell College to face Methody in Schools' Cup
Last updated on .From the section Irish Rugby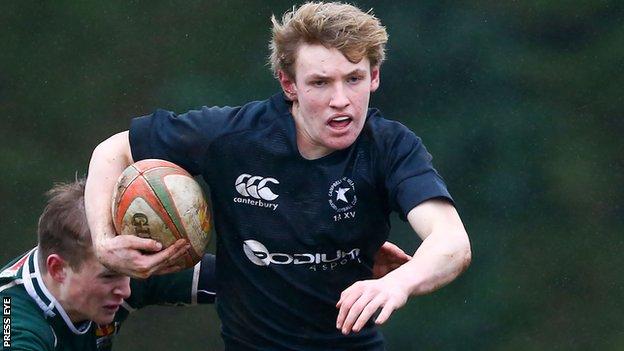 Belfast giants Campbell College and Methodist College have been drawn together in the Ulster Schools' Cup quarter-finals.
In Saturday's third round, Campbell beat Friends' School of Lisburn 49-7 while Methody were 15-0 winners over Rainey Endowed of Magherafelt.
The holders, Royal Belfast Academical Institution, beat Coleraine and will now face Sullivan Upper of Holywood.
The quarter-finals are to be played on Saturday, 20 February.
Danske Bank Schools' Cup results
Regent House 0-14 Sullivan Upper
Ballyclare HS 11-15 Bangor GS
Foyle College 12-33 Dalriada College
Friends' School 7-49 Campbell College
Down HS 7-13 BRA
Ballymena Academy 12-3 Wallace HS
Methodist College 15-0 Rainey Endowed
RBAI 25-3 Coleraine GS
Quarter-final draw
Campbell College v Methodist College
Ballymena Academy v BRA
Dalriada v Bangor GS
RBAI v Sullivan Upper