Ed Slater injured: The most dangerous meal of the day?
Last updated on .From the section Rugby Union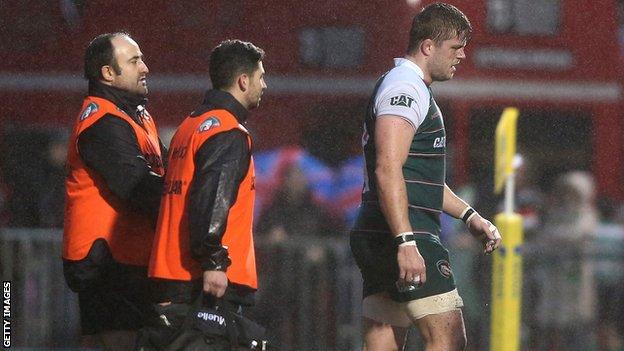 A frozen bagel, a sharp knife and a hungry rugby player. It's a dangerous combination. Just ask Leicester Tigers club captain Ed Slater.
The predictable result of their coming together meant Slater missed his comeback against Sale last Saturday.
Director of rugby Richard Cockerill told BBC Radio Leicester: "The moral of the story is don't get a really sharp knife and try to cut a frozen bagel.
"The knife slips, slashes your hand and you have 14 stitches and can't play."
Slater was set to return to the Tigers side after a knee injury, but had to be replaced at the last minute after his kitchen drama.
Cockerill added: "He is a bit disappointed with himself and he won't be making breakfast any more."