Ian Davies: Rugby union too focused on naming ex-players as head coaches
By Brent Pilnick
BBC Sport
Last updated on .From the section Rugby Union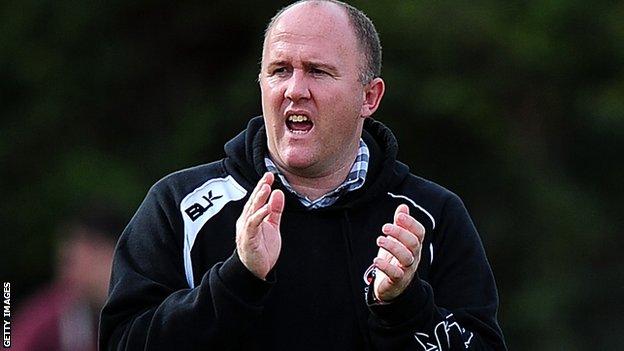 Outgoing Cornish Pirates boss Ian Davies says rugby union is too focused on appointing coaches with top-level playing experience.
He will take up a post as head of rugby at Christ's Hospital School in Sussex.
"I'd like to think that I could step up if given the opportunity, but those opportunities haven't arisen," said the former Llanelli youngster.
"I haven't got a huge playing profile, I was injured out of the game at a young age.
"It does seem to be that you need to have played at a level, or people perceive that you have played at a level, to be able to coach at a level.
"I'd like to be able to prove people wrong, but I've not been given that opportunity."
Davies has the highest-level of coaching qualification, the RFU's Level Four, but says people with less experience get the chances if they are a recognisable name.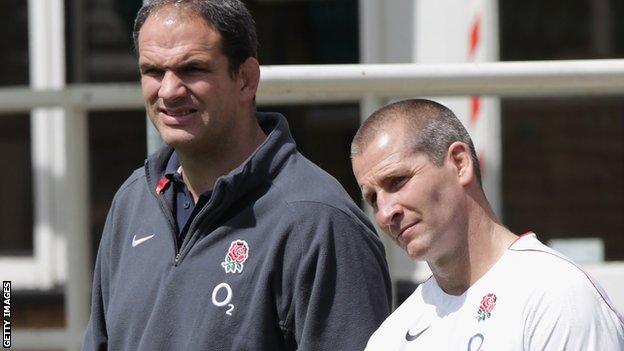 "It's very frustrating. You have your coaching badges, but yet you get guys that jump above you because they've played 150 games for 'x' club or whatever," he told BBC Sport.
"But you know and I know that that doesn't necessarily make them a good coach.
"There's lots of people who have failed when been given those roles, even very senior roles with the England team, that haven't necessarily got the coaching background.
"I've been coaching since I was 20, so I've been in the game for a long, long time."