Cornish Pirates: Alan Paver and Gavin cattle will 'carry on good work' of Ian Davies
Last updated on .From the section Rugby Union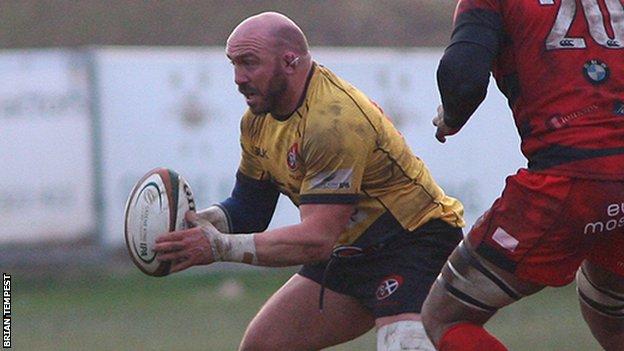 Cornish Pirates forwards coach Alan Paver says he and backs coach Gavin Cattle will continue the work of outgoing director of rugby Ian Davies.
"Every day we're having meetings and we're talking about recruitment and planning. He he really has mentored me and Gavin fantastically.
"We feel we're in a good place to carry on and do the good work," Paver said.
Paver was given a player-coach role at Pirates in 2014 and the 38-year-old played his 350th game for the Pirates in last weekend's British and Irish Cup semi-final loss at London Welsh.
"I can't believe I've got this old boy through so much rugby," he told BBC Radio Cornwall.
"I don't overly remember rugby like the games, winning finals and semi-finals and big games, I remember the people and the camaraderie and the feelings and the stories.
"It's given me great joy and I can see the end coming, but I'm not going to go easily.
"I've still got a bit more in the tank yet and I want to support those young guys coming through and when I feel the load's a little too high I'll step in front and take the load off them."