Stadium for Cornwall: Cornish Pirates chairman expects to move in by June 2018
Last updated on .From the section English Rugby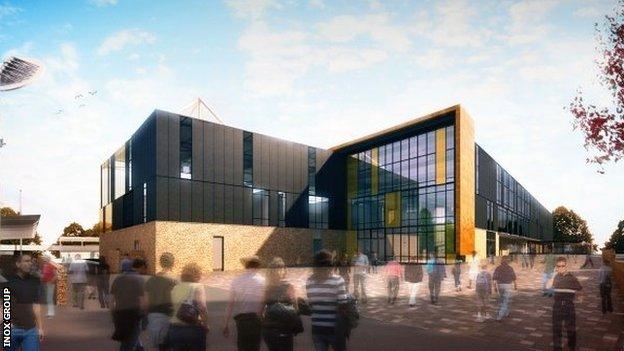 The Stadium for Cornwall could be ready in two years' time, according to Cornish Pirates chairman Ian Connell.
"I genuinely believe now that we are looking at occupation of the Stadium for Cornwall roundabout May or June 2018," Connell told BBC Radio Cornwall.
The project would see a 10,000-capacity multi-sport ground built.
The project has been held up while a Section 106 planning agreement - a legally binding document required for major projects - is agreed upon.
"I believe now that this document is agreed, all elements of the document are agreed, it is now down to the lawyers to put that into legalese and therefore I am hopeful that the section 106 will be signed within April," added Connell.
The development, which will also house the Cornish Sharks American football team and the Cornish Rebels rugby league team, is being funded by retail units on the site.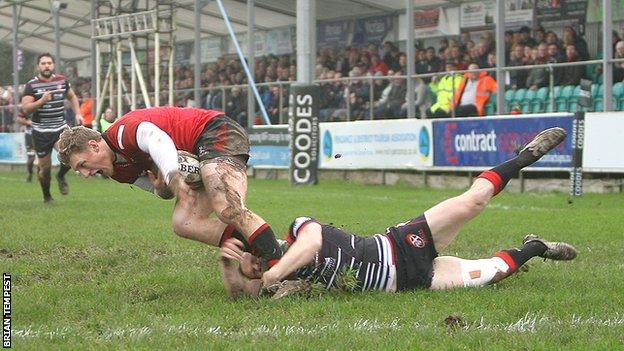 "There are 10 units and there are more than 10 retailers who are expressing interest," said Connell.
"But none of the retailers will commit and sign a pre-let document which binds them to taking the space in the retail area until we have full planning consent, and that full planning consent can only be delivered when the Section 106 legal document is signed."
Connell is convinced that once the final documents are ready for the Stadium for Cornwall, it will enable the Pirates to bring in more sponsors as they prepare to leave their current home at the Mennaye Field in Penzance.
"Just like the retailers that won't sign up until there is full planning consent, new sponsors and new investors are reluctant to do the same until they can get surety that the stadium is going to happen," he added.
"We want to be in the Stadium for Cornwall and we want to be in the Stadium for Cornwall next season. That's not going to happen.
"We'd like to be in the Stadium for Cornwall the following season, it doesn't look as though that is going to happen. But the season after, by God we are going to be in the Stadium for Cornwall."