Steve Boden: Jersey have potential to make Championship play-offs in future
Last updated on .From the section Rugby Union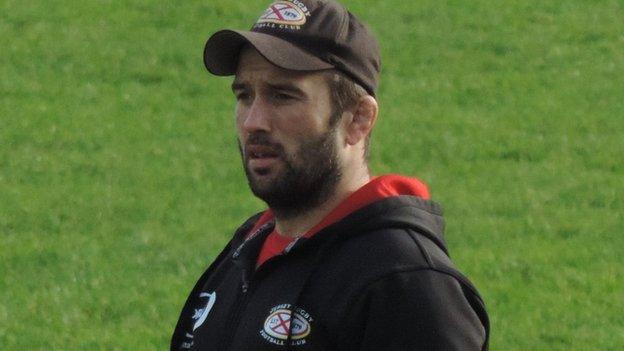 Outgoing Jersey forwards coach Steve Boden says the island side is capable of making the Championship play-offs.
"Jersey can be a strong Championship outfit that can regularly try and push for a play-off place.
"We weren't a million miles away from it this year, we fell off at the end, but we had a good season," he said.
"The club want to move on and try and stabilise to be pushing for a top four position, which I think is very attainable with the foundations they've put in over the last couple of years."
Boden, who initially joined Jersey as a hooker from Championship rivals Doncaster ahead of their first season in the second tier, will be replaced as forwards coach by current captain Alex Rae.
"I don't think there's a better person to take the job. I think he'll really add to the coaching team," he told BBC Radio Jersey.
"They've chosen very smartly, I can't speak highly enough of him as a person, and I think that's a big part of coaching.
"If you're a half-decent person people listen to what you've got to say and that's half the battle.
"He's a good person, he's respected, he's got good morals and he knows quite a bit about rugby as well.
"I think he'll have a good future in coaching and I think he'll add to the coaching team that's here at the moment."