Plymouth Albion: Takeover approved by RFU after owners lodge £147,000 bond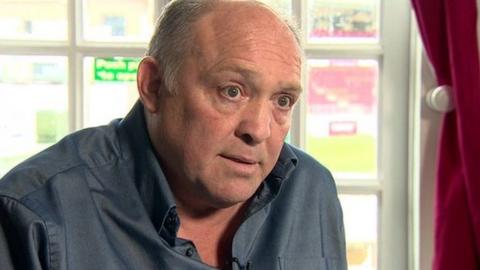 Plymouth Albion's takeover has been approved by the Rugby Football Union.
Former players Bruce Priday and Dave Venables took over the National One club in April after it went into administration in March.
Albion were relegated from the Championship at the end of the 2014-15 season and are still looking for a new head coach after Graham Dawe was dismissed.
They are the third new owners of the club since the start of 2015.
The duo, who now run their own businesses, have been forced to put up a bond of £147,000 by the RFU which will be held for three years, with a review after 12 months.
"While we are really pleased that Plymouth Albion will be playing National One rugby next season, we feel the size of the 'Bond Deposit' to be excessively large," Priday said in a statement.
"We presented a well prepared case which highlighted the strong working relationship we have with Plymouth City Council and the desire of both parties to build a Premiership standard club in the city," he added.