World Rugby Nations Cup: Game of two days as Storm halts Romania v Uruguay
Last updated on .From the section Welsh Rugby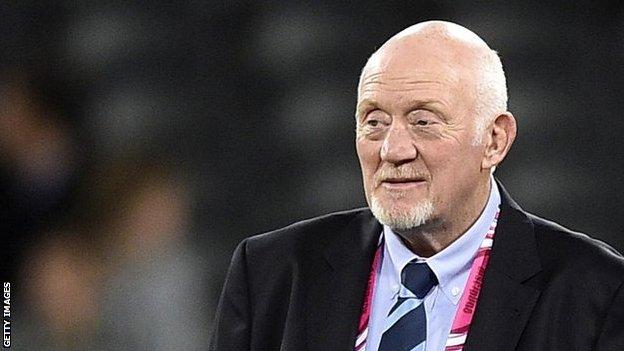 A game between Uruguay and former Wales assistant Lynn Howells' Romania had to be suspended mid-match because of a thunderstorm.
The Oaks were leading Uruguay 18-0 when their World Rugby Nations Cup game was stopped after 36 minutes on 13 June.
The match resumed on Tuesday, 14 June, on 36 minutes and Romania went on to win 40-0.
Emerging Italy, Spain, an Argentina XV and Namibia are also in Bucharest to take part in the tournament.
World Rugby stated, "A lightning strike over the Stadionul National Arcul de Triumf in Bucharest prompted Argentine referee Damian Schneider to take the players off the field for a second time.
"Tournament officials subsequently deemed it unsafe for them to continue and the match will resume at the exact point it was suspended, on 36 minutes, at 15:00 local time on Tuesday."