BBC Sport - Ulster stars visit Virginia Club in Cavan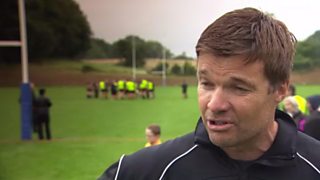 Ulster stars visit Virginia Club in Cavan
The Ulster squad hold an open training session at Virginia Rugby Club in County Cavan where 350 children are playing on a regular basis.
The club has a vibrant youth section, with 16 teams and 35 coaches.
"There are quite a few young guys from Donegal, Cavan and Monaghan coming through the academies and more and more we'll see players emerging from these areas and from other sports like Gaelic and soccer," said Ulster player Tommy Bowe.