Cornish Pirates squad continuity helping club to Championship success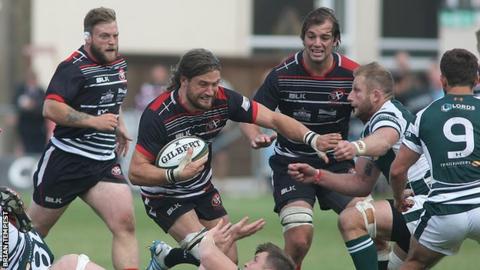 Cornish Pirates coach Alan Paver says the club are benefitting from managing to keep most of the side that featured in the Championship last season.
The Pirates beat Bedford in their opening game before salvaging a 31-31 draw at Ealing last week.
"We were very lucky to retain a lot of the same players as last year, even though the squad size has shrunk a tiny bit," Paver told BBC Radio Cornwall.
"The fact we've trained the same guys meant that we're all on the same page."
The Pirates go into Sunday's trip to Nottingham in fifth place in the fledgling league table, one point and one spot above their hosts.
"They're full of grit and full of determination and hungry to learn, to progress and to do the best they can for this club," added Paver of his side.
"Straight away I know they're a determined bunch, and I think you can't go wrong with that quality."