Paul van Zandvliet: Ex-Newcastle prop honoured by Rugby Players' Association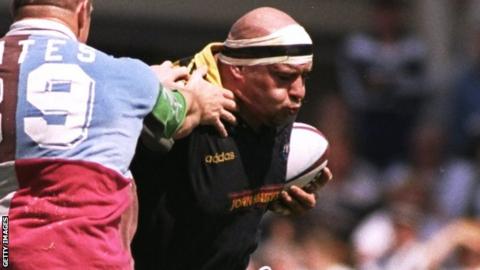 Former Newcastle Falcons Premiership-winning prop Paul van Zandvliet will receive the Blyth Spirit prize from the Rugby Players' Association to recognise his battle against illness.
The 50-year-old, known as 'Tank', has an inoperable brain tumour and cancer of the kidneys and liver.
He has since fundraised for charities, staging an all-star benefit game at the Falcons' Kingston Park home in 2016.
"Doing charity work has been like therapy," van Zandvliet said.
"It has allowed me to put something back into the game I love, but to be recognised with the Blyth Spirit award is a true honour."