Dragons forward Jackson has neck surgery after 'non rugby' injury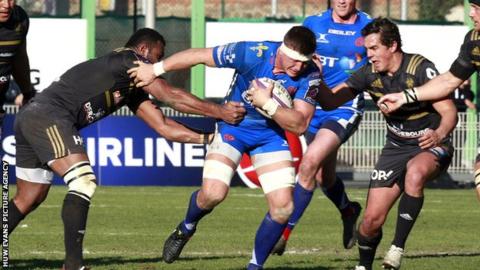 Newport Gwent Dragons forward Ed Jackson is recovering in hospital after undergoing surgery for a neck injury.
The Dragons explained in a statement that Jackson suffered a 'non-rugby related injury on 8 April.'
"He has undergone a neck operation, which was a success, and the surgeons are satisfied with the results. Ed is making significant progress and is currently recovering," Dragons said.
"A couple of lads have been to see him," added coach Kingsley Jones.
"Charlie Davies is friends with him so he gives us updates and Ed's positive."
Jackson, 28, signed a contract extension with the region in December.
However, he suffered a shoulder injury in February that required surgery.
Jackson has made 36 appearances for the Dragons since joining from Wasps in 2015.