Siam Cup 2017: Guernsey's Jordan Reynolds bemoans 'poor' display in Jersey loss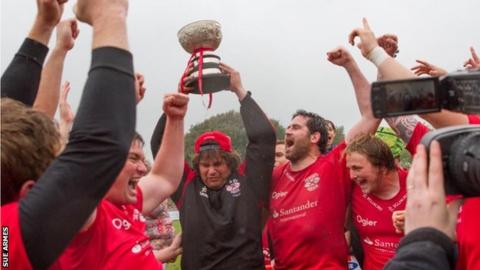 Guernsey Raiders head coach Jordan Reynolds says aspects of their Siam Cup display fell well below their usual level, as they lost to Jersey Reds.
Because of eligibility restrictions only three of Jersey's professionals played, but Raiders were beaten 20-18.
"That's probably the worst we've played all year, to be honest," Reynolds told BBC Radio Guernsey.
"Honestly, we haven't even come close to playing something as poor as that, on our conversion rate."
He added: "Jersey took their opportunities - we created probably about four or five times the amount they did but we just couldn't convert, so fair play to Jersey."
Jersey play in the Championship, three levels above Guernsey, though the majority of their squad was made up of their amateur side due to rules which only allow them to select first-team players who have been in the island for three years or more.
It was a ninth consecutive Siam Cup defeat for Guernsey against their rivals, but the closest they have come to victory in that period.
Stand-in Reds head coach Myles Landick said: "Credit to Guernsey, it was such a great contest throughout and I think it was a great game for the neutral.
"For us to come out winners on our home ground, the first Siam for me and a lot of the lads, means so much to us."