Former Wales and Aberavon wing John Collins dies aged 86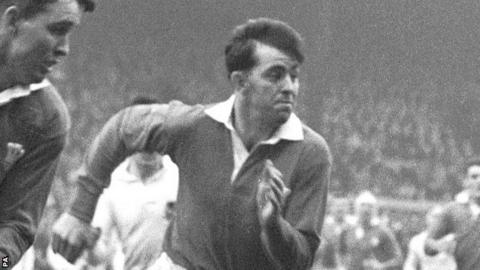 Ten-times-capped Wales wing John Collins, a try-scorer on his Test debut, has died at the age of 86.
Collins rose from Aberavon's ranks to make his international debut as Wales won 9-3 against Australia in 1958.
His sprinting prowess was also evident on the track, in which he won the Welsh 440 yards title in 1952 in 51.7 seconds.
Collins also became the Wizards' first post-World War Two Barbarian, playing for them in 1959.
He also played for a combined Neath-Aberavon team against South Africa in 1961.