Merthyr and Aberavon to contest Premiership final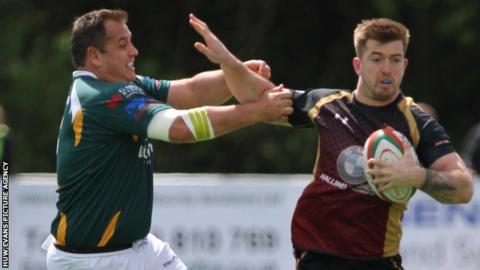 Aberavon will host Merthyr in the Welsh Premiership Tier One final at Talbot Athletic Ground on Sunday, 21 May.
On Saturday Merthyr beat RGC 1404 35-7 and will meet the Wizards, who beat Bedwas 31-25 a day later.
Newport beat Llanelli 22-17 to reach the Tier Two final and will take on Neath.
The Welsh All Blacks beat Cross Keys 33-13 at the Gnoll to ensure their final spot that will determine who is best of the bottom half of the table.