Paul van Zandvliet: Former Newcastle Falcons prop dies of cancer aged 50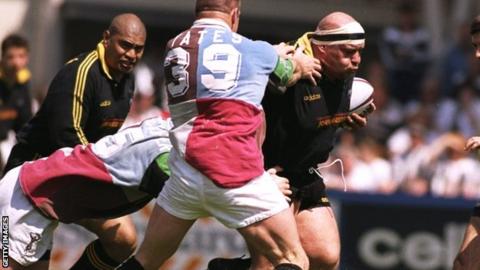 Former Newcastle Falcons prop Paul van Zandvliet has died after being diagnosed with cancer last year.
The 50-year-old, known as 'Tank', had an inoperable brain tumour and cancer of the kidneys and liver.
He joined the club in 1992 and was part of the side that won the Premiership title in 1997-98.
A benefit game for the father-of-five, who was diagnosed in 2016, was staged at Kingston Park last year to raise funds for charities and his family.