Ospreys to be first Welsh side to play in South Africa next month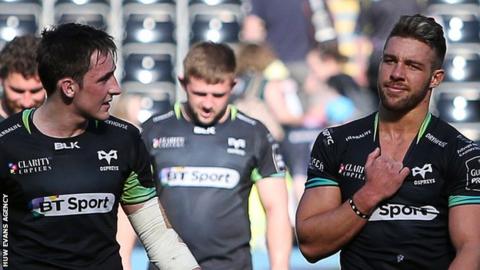 The date has been set for the first Welsh side to play a Pro14 match in South Africa when the Ospreys face the Cheetahs on 29 September in Bloemfontein (16:00 BST).
Ospreys were in line to play a curtain raiser ahead of the South Africa and Australia international the following day.
These plans have been scrapped with the Ospreys now playing 24 hours before.
Ospreys arrive in South Africa after a trip to face Treviso on 22 September.
Cheetahs and Southern Kings have become the first southern hemisphere teams to become involved in a northern hemisphere tournament.