BBC Sport - Cardiff Blues: What is going on in the Welsh capitol's rugby region?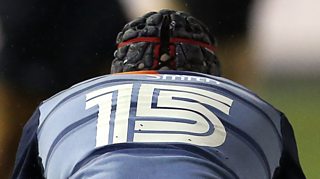 Why does Cardiff have the rugby Blues?
Journalist and broadcaster Peter Jackson's personal take on the problems facing Welsh Pro14 region Cardiff Blues after head coach Danny Wilson announced he will be leaving at the end of 2017-18.
Cardiff Blues also respond with a statement.
Stills images in the video are via Rex Features.