Alan Paver: Cornish Pirates coach re-registers as a player to bolster squad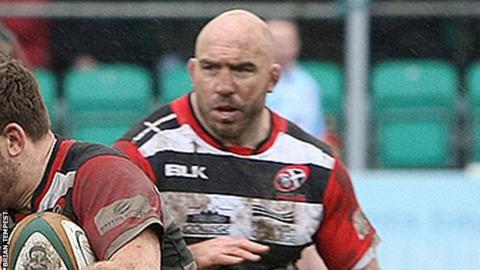 Cornish Pirates coach Alan Paver has re-registered himself as a player in an effort to bolster their squad for the British and Irish Cup.
The 40-year-old, who has played just twice in the Championship since April 2016, was made joint-head coach with Gavin Cattle in the summer of 2016.
The club have a host of injuries, but began their cup campaign with a win over Hartpury at the weekend.
"It's all hands on deck at the moment," Paver told BBC Radio Cornwall.
"No-one wants to see an old man running around the field any more than me, but if I can help the guys out I will," added Paver.